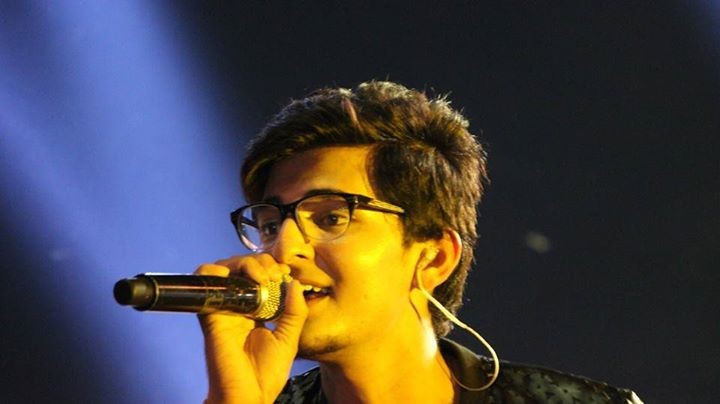 Darshan Raval said he is satisfied to be the runner-up as Rituraj Mohanty walked away with the winner's trophy of "India's Raw Star" at the grand finale on 30 November. However, Raval's fans expected him to win the show as he stood at the top during most episodes.
Raval took to his Facebook page and wrote: "When i look back i see less trophies and more smiling hearts.... i guess i won my world ....thanks for your love. You people are my special. thanks alot."
The post received more than 10,000 likes, 1,300 comments and 100 shares and most of them expressed their anguish against the makers of the show and some even called it a fake finale.
Here are some comments from viewers, who blasted the producers of "India's Raw Star" for not choosing the "right" winner:
Awatib Anika Ruponty wrote: "Such a big B***S**T the finale was! I mean how could it be possible mann! The one who stood on first for 9 consecutive weeks, who was firstly selected for semi final & final lost the finale? Such a lame thing it was. It was all scripted. It wasnt the live shooting. neither they people announced the 2nd 3rd positions nor did they unveiled the number of votes of three of you & the difference between them. You dont need to be sad darshan sir. A trophy or any b***h**t show cant judge you. He only won this so called fake rawstar, but you DARSHAN RAVAL you won the whole INDIA.♡ Aise he kisi ko bhi "heartthrob of India" nai kehte. You are the best bhaad me jaaye rest. only you are the winner for us. ♡ causd everyone knows that on the basis of voting everytime only YOU won. this show was literally FAKE They people just made a joke of their show no hell one is going to watch any upcoming season of this bloody fake show. Respect for you darshan raval you are a true ROCKSTAR no matter what happens."
Fatema Akter Tonni Har commented, "Show me fixing jaruri he keya ? Let the best man win. kavi to ess sentence ka matlab samajlo . IRS pe to ya sentence badal he gaya let the best man win ke jaga let the poor man win ban gaya. This is not right. Gappu love u a lot."
In reply to Fatema's comment, Harshita Aggarwal wrote, "Sometyms i feel dis is d only reason y Yo Yo left d show ...!! coz if he would hav left cz of injury his name would hav been taken in d finale..!!"
Mithila Farjana wrote, "Thanks. u posted for us.look darshan!look the commnt!look the reaction.everybody knows what was happnd in IRS.u have already won our hearts.. no cmmnt abt the fake grandfinale.. we all know u are the winner.and this is nt the ending of ur journey.u will become more famous.try hard. tum to uthkar firse shuru karnewalase ho.tutkar rukh jane walose nehi ho.we all just love you.. love ur voice. stay connect with us.. abb samajh me aya kiu yo yo is show mey nehi tha.mujhe laga tha ye show real and alag hoga!but ye bhi dusro show ke hi jese hi tha... baas hum to ehi chahte hay ki u will on fire in ur future. and the darshan haters go home u havent any commonsens and u are drunk. huh."