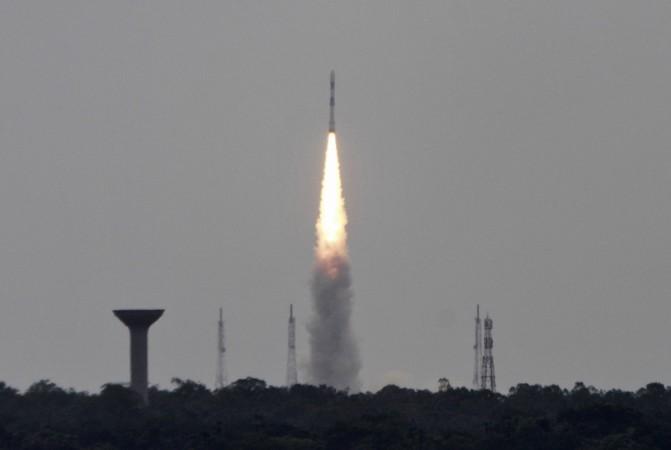 Indian Space Research Organisation has successfully launched Indian Regional Navigation Satellite System (IRNSS) 1C on board PSLV C26 rocket from Sriharikota's Satish Dhawan Space Centre in Andhra Pradesh at 1:32am on Thursday morning.
Successfully launching its 27th flight, PSLV rocketed the 1,425.4kg navigation satellite 20 minutes after the launch, with a velocity of 9,604.87 metre per second at an altitude of 499.63km.
"It is a perfect launch. The injection was very precise and the PSLV was integrated at Sriharikota in 60 days, and there was a team of 1,000 members working for the last four days to make this launch a success," The Times of India quoted ISRO chairman K Radhakrishnan as saying.
"Initially, the satellite was injected into a sub-geosynchronous transfer orbit with a 282.56km perigee (nearest point to Earth) and 20,670 apogee (farthest point from Earth). Later, it was lifted to a geo-stationary orbit," according to the TOI report.
What is IRNSS? How will it work? These questions would come in the thoughts of many on reading about the launch of IRNSS on Thursday to form a regional satellite navigation system like the United States' Global Positioning System (GPS).
After successfully launching the two satellites in a series of constellation of seven, ISRO began the countdown for the third IRNSS on Monday morning at 6:32am at Sriharikota's Satish Dhawan Space Centre, in coastal Andhra Pradesh. The 1,425.4kg IRNSS 1C, on board PSLV C 26, will be launched on 16 October between 1:32am to 1:47am (IST).
The first two satellites IRNSS 1A and IRNSS 1B were launched from the same spaceport on 1 July 2013 and 4 April 2014 respectively, according to a PTI report.
Understanding IRNSS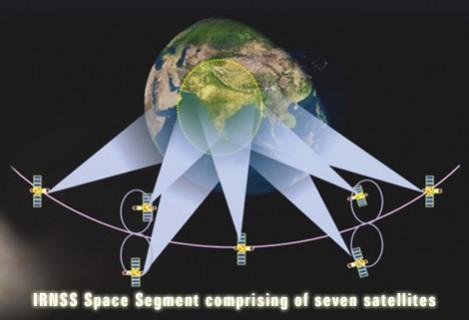 IRNSS is limited in the area, but similar to US' GPS techniques that provide location and time details accurately, to everyone around the world, in any climatic condition; be it stormy or rainy. Unlike IRNSS' navigation system, GPS is capable of tracking information not only on Earth but near the planet.
IRNSS was designed to provide accurate location and timing to the Standard Positioning Service (SPS) users in India, using the SPS within the geographical boundary of India and little beyond that.
"It is designed to provide accurate position information service to users in India as well as the region extending up to 1500 km from its boundary, which is its primary service area," according to ISRO.
What all will IRNSS Provide
Terrestrial, Aerial and Marine Navigation
Disaster Management
Vehicle tracking and fleet management
Integration with mobile phones
Precise Timing
Mapping and Geodetic data capture
Terrestrial navigation aid for hikers and travellers
Visual and voice navigation for drivers
The entire space satellite-navigation system will work with two navigation bases, including Space Segment and Ground Segment. The Space segment will include seven satellites, which together will send the location and time information to a chain of ground segments located at 21 different Indian locations, according to reports.
However, the ISRO Navigation Centre in Karnataka's Byalalu area will operate as the head of all other stations. ISRO has described the Byalalu centre as the "nerve center of the IRNSS Ground Segment" as it "primarily generates navigation parameters."
Out of the seven satellites, two have been positioned in geostationary orbit and the third one will be on its way on 16 October, while the other four satellites will be positioned "in inclined geosynchronous orbit."
"IRNSS ground segment is responsible for navigation parameter generation and transmission, satellite control, ranging and integrity monitoring and time keeping," according to ISRO.
After launching the remaining satellites at an interval of every six months, IRNSS constellation is expected to get optimally operational by 2014 and fully by 2015.