Saudi Arabia are looking at starting their preparations in full swing for the FIFA World Cup 2018 with a win against Iraq in an international football friendly match on Wednesday, February 28.
The match in Basra is a huge opportunity for Iraq to show FIFA if and why they can smoothly host international matches.
The governing body of world football lifted its ban on the Arab country recently after Iraq declared victory over the Islamic jihadist groups last December.
As a result, this is the first international football match to be played in the nation following the international embargo they received in 1990 for the invasion of Kuwait.
Political tensions between Saudi Arabia and Iraq, fuelled by deceased dictator Saddam Hussein, will be taking a backseat during the course of the football game.
"I hope that this match will inspire other national teams to visit Iraq, which will help support our case for a total lifting of FIFA's ban on matches in our stadiums," Iraq Sports and Youth Minister Abdulhussein Abttan told news agency AFP.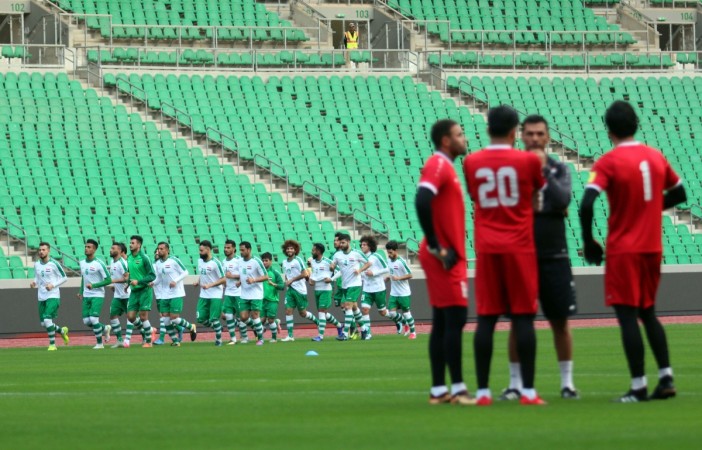 "The presence of the Saudi team in Iraq means a lot to us," he added.
Iraq are #85 in the FIFA rankings at the moment, while Saudi Arabia are at #64. Saudia Arabia are also one of the five AFC nations who qualified for the FIFA World Cup 2018.
Iraq vs Saudi Arabia 2018
Date: February 28
Time: 7 pm local time (9:30 pm IST)
TV channel: BeIN Sports 1/HD Arabia (not available in India)
Live scores: Twitter [worldwide]