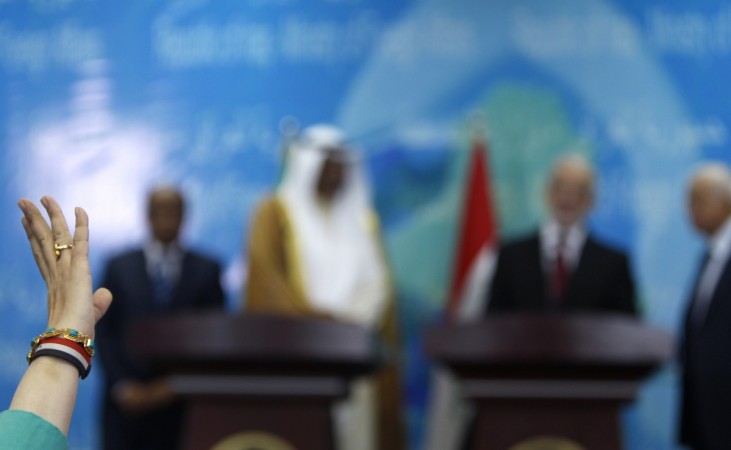 Several journalists were reportedly beaten up by a senior official's guards at a press conference in Baghdad on Wednesday.
According to a correspondent of Al Arabiya, journalists were roughed up by the body guards of National Security Advisor Falah Al Fayad when the reporters demanded some more time to film the event. Interior Minister Mohammed Ghabban and Iraq's Military spokesman Saad Maan were present during the conference, the report said.
According to local television channel Alsumaria, one of its reporters was wounded in the scuffle and was even taken to the hospital. A photographer also reportedly sustained injuries after the incident.
The Union of Iraqi Correspondents immediately issued a statement condemning the assault towards journalist and said it was against "press freedom".
"As we push for the respect of press freedoms, including freedom of expression and access to information...attacks on the fourth estate have returned today to the forefront," the journalists union said.
"The Union of Iraqi Correspondents strongly condemns such humiliating acts and demands the authorities arrest the perpetrators and open an investigation," it said.
The interior ministry also condemned the attack on journalists and said that the incident reflected "wayward attitude" and violated legal and ethical rules.
"Journalists are the voice of the people and the arm that reports the sacrifices of the security forces," the interior ministry said according to Al Arabiya, adding the attitude shown in the incident "harms the security and military forces' image."
It concluded that protecting journalist was the "chief principle" as well as the utmost responsibility of the ministry of interior.