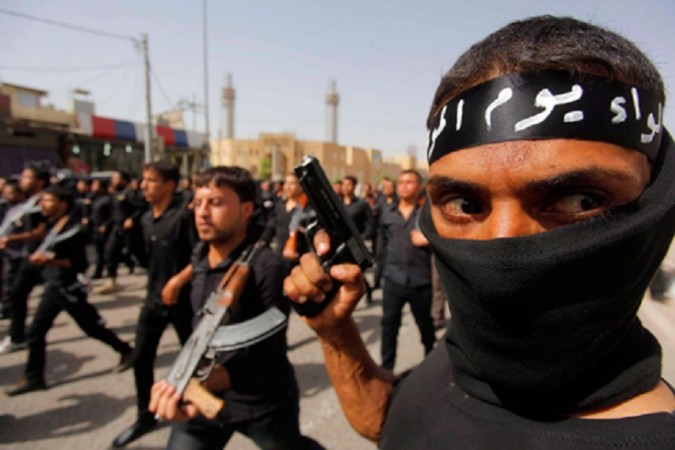 The Islamic State of the Iraq and Syria (ISIS) is reportedly engaged in ethnic cleansing of Christians from Iraq as over 10,000 people from Qaraqosh, a neighboring city in Mosul, have fled fearing their brutality.
The residents, mostly woman and children of Qaraqosh, have fled to northern Iraq's Kurdistan region, after Christians in Mosul reported of anti-Christian propaganda by the ISIS, according to United Nations Human Rights Commissioner for Refugees (UNHCR).
The ISIS has also forcibly started collecting poll tax from Christians, and those who fail to pay the amount are punished severely.
Christians constitute only 3 percent of the population in Iraq, whereas Shiites make up about 60 percent and Sunnis 32 percent, according to the Central Intelligence Agency (CIA) World Fact book.
And as the sectarian war rages across Iraq, Christians often end up becoming collateral damage.
Since its conquest of certain key towns such as Mosul on 10 June, the ISIS has already started enforcing Sharia laws strictly in the captured town.
In some instances, the militants reportedly killed and even raped women.
It has been reported that in Mosul a Christian man killed himself, after the ISIS made him watch his wife and daughter get brutally raped by members of the militant group because he could not pay them poll tax.
Dr Sallama Al Khafaji, a member of the Iraq High Commission for Human Rights, confirmed that ISIS members, who had entered the house of an Assyrian family in Mosul demanding poll tax, raped the mother and daughter in front of the man, when he told he had no means to pay the tax, according to a report that appeared in the Assyrian International News Agency. The man later killed himself.
Similarly, Arabic language website Alghadeer reported that four Christian women were shot and killed by ISIS members for not wearing veils.
For Christians still living in Mosul and other surrounding towns, their existence is a precarious one as they are left at the mercy of ISIS militants.
Meanwhile, the Iraqi army - backed by combat helicopters - for the first time launched a major offensive in Tikrit, in an attempt to push back the ISIS. However, they are yet to make any major movement in the captured town.
Twitter reactions:
Will Rand Paul, Obama and American politicians allow all Christians to be slaughtered in Iraq? - http://t.co/1Y1Vm1BoGI

— Peter Shinn (@prolifeunity) June 29, 2014
There was a genocide against Christians in the Middle East almost 100 years ago. History repeats itself #iraq

— Action NOW (@DemandForAction) June 29, 2014
Iraq's shrinking Christian minority fears new threat of sectarian violence, take up arms, flee to refugee camps @WSJ http://t.co/vwLc8jjS6u

— Maria Abi-Habib (@Abihabib) June 27, 2014
DTN Iraq: Church Bells Fall Silent in Mosul: The advance of ISIS has ended over a thousand years of Christian ... http://t.co/CFXhSEIyKs — DTN Iraq (@DTNIraq) June 29, 2014
#Iraq-i #Christians Live in Fear of #ISIS http://t.co/vYjVjL42Mq pic.twitter.com/kzcbgiViVP

— Arkadiusz Zulker (@ArkadiuszZulker) June 29, 2014