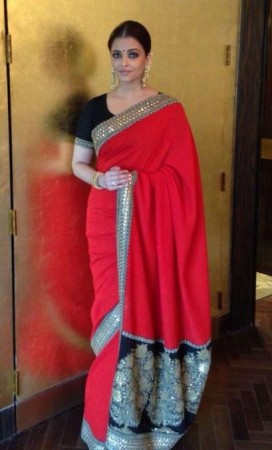 Aishwarya Rai Bachchan has worked in the Indian film industry and in Hollywood films too. But soon her fans will get a chance to see her in Iranian films, if she agrees to do the film.
Apparently, an Iranian director wants to cast Aishwarya in his upcoming project, which is titled "Hello Bombay". While the director Qorban Mohammadpur hasn't approached the actress till now for the role, he has already hired a costume designer for her.
According to Tehran Times, the producer of the film, Hassan Dadkhah, and the production manager are planning to meet Aishwarya and her father-in-law Amitabh Bachchan in August to discuss about the film and negotiate the contract.
The news website further stated that the Iranian actor Mohammadreza Golzar will be featured alongside Aishwarya in the film.
"Seeking other countries' collaboration in joint productions is very important for us in this period of time when we want to promote our culture in the world," Dadkhah told Iranian Students' News Agency (ISNA), according to Tehran Times.
Most of the scenes of the film will be shot in India, Iran and France. And for the premiere of the film they have already hired a costume designer, who will design dresses for the former Miss World.
"Therefore, we have hired an Iranian costume designer to avoid any problem for the Iranian premiere of the film," Dadkhah said.
Aishwarya has worked in several Hollywood films, but if she accepts the offer this will be her first Iranian film. The pretty actress shot to fame internationally after winning the Miss World title in 1994.
But she made her Hollywood debut after a decade of winning the Miss World title with Gurinder Chadha's "Bride & Prejudice". In 2005, she acted in "The Mistress of Spices" directed by Paul Mayeda Berges.
After two years, she worked in two Hollywood films "Provoked" directed by Kiranjit Ahluwalia and "The Last Legion" where she played the role of Mira, a martial arts expert.
In 2009, she worked in a detective comedy film "The Pink Panther 2" directed by Harald Zwart and starring Steve Martin.