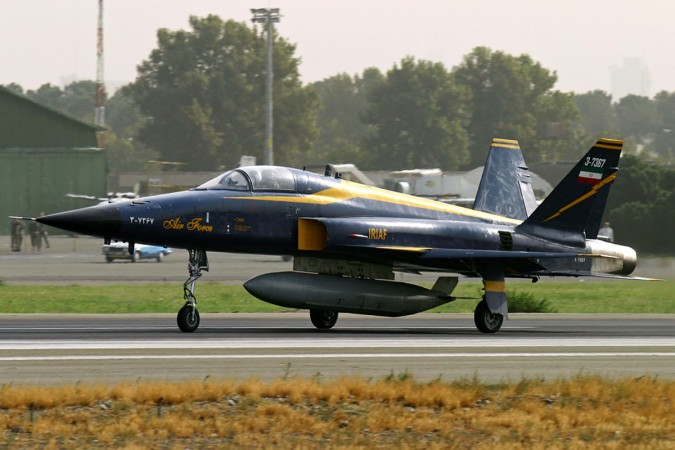 Iran will soon be testing the prototype of Shafaq jet trainer, a military jet trainer/light attack aircraft. This will be a significant milestone to Iran's attempt to develop indigenous aircraft, IHS Jane's Defence Weekly reported.
Noting that this was one Iran's long running project where Shafaq is derived from a design concept that was jointly developed by Iranian and Russian designers. A team of Russian designers from Mikoyan Design Bureau worked with Iranians to design the current model. Mikoyan Design Bureau is famous for its MiG-21 and MiG-29 designs.
Iranian official revealed that Shafaq is likely to perform its first flight in 2017. "There was a Russian team that worked with us for around eight years, but they then completed their work on the project and we continued on with the configuration development ourselves," said one Iranian official.
"What we now have is a finalised design for a flying prototype. Our intention is that the aircraft will complete some high-speed taxi tests by the end of this year, and then a first flight sometime in 2017," he added.
The report notes that the aircraft will feature twin, outwardly canted vertical tail. This is a feature that has been favoured by Iranian engineers after they reverse-engineered US Northrop F-5 and called it Saeqeh. Iranian engineers believe twin, outwardly canted vertical tail feature allows for manoeuvrability, stability and control.