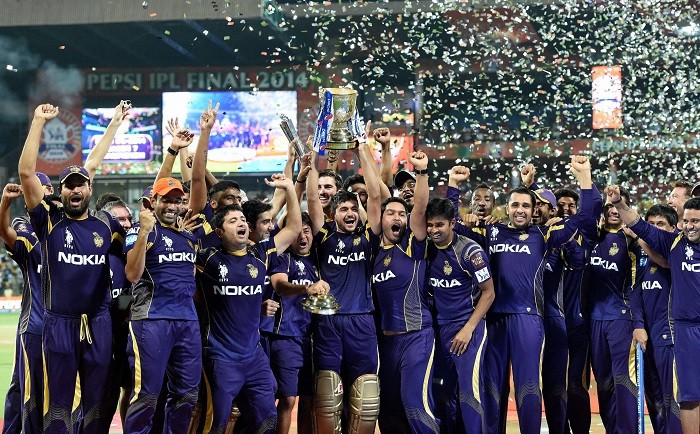 Kolkata Knight Riders (KKR) surprised everyone at the 2015 Indian Premier League (IPL) auctions when they purchased young KC Cariappa for $400,000.
With this, fans were left wondering who this lad was who went for 24 times than his price when players like Mahela Jayawardena and Doug Bollinger remained unsold.
KKR all-rounder Surya Kumar Yadav believes that Cariappa is a mystery spinner and it will be difficult for all the batsmen to crack him during the IPL season eight.
"I saw him in KPL (Karnataka league), have played him at the nets. It's just going to be matter of that one game. He's going to be different and difficult for the opponents," Surya told NDTV.
KKR is still unhappy with BCCI's decision over Sunil Narine's retest at Chennai, the reports of which are going be to declared on Monday. In case Narine is not allowed to play in the upcoming tournament, it will be a huge opportunity for both Cariappa and Kuldeep Yadav. Kuldeep impressed the selectors last season with his left-arm chinaman bowling.
Surya captained the Mumbai side in Ranji trophy this season before he was replaced by Aditya Tare and he feels that IPL is a big platform for the lesser known or unknown players.
KKR was a completely transformed side after the first half in Dubai last season and went on to win the tournament by defeating the mighty Kings XI Punjab in the finals by three wickets. Surya feels that it is a blessing in disguise that they will play their first game at their home ground, Eden Gardens against the Mumbai Indians on 8 April.
"A lot of guys are yet to come in, but being the defending champions we are taking each practice session seriously. Everything is on a serious note," the 24-year-old added.
"Everyone knows their job pretty well and we don't have to define it. I've been assigned the role of a finisher. I'm pretty clear in my mind. I've not set any goal, I just want to keep playing. Don't want to put any extra pressure on me. No one is confused about their role."