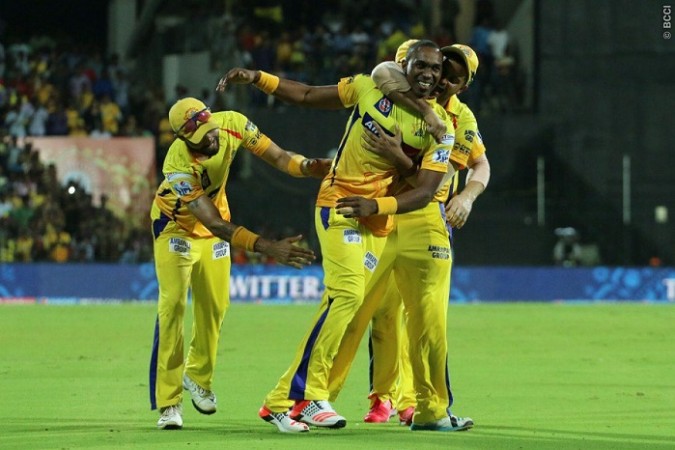 Former IPL commissioner Lalit Modi accused three Chennai Super Kings (CSK) players of receiving bribes from realty tycoon Baba Diwan, who is reportedly a bookmaker.
Modi claims to have sent an email to the International Cricket Council CEO Dave Richardson back in 2013, disclosing the names of Ravindra Jadeja, Suresh Raina and Dwayne Bravo. The email also stated that they had taken benefits from Diwan in kind (apartments) in addition to the monetary benefits.
Jadeja, Raina and Bravo play for the Chennai-based IPL franchise, which is trying to shrug off allegations and has also removed the name of former BCCI chief N Srinivasan from the stakes.
Modi had recently posted an image of the letter to Richardson, sent in 2013, on Twitter. In addition to that, he further tweeted saying that BCCI secretary Anurag Thakur and India Cements were trying to deceive the public with the betting-related issues.
"Again these jokers in @BCCI @ICC @IPL #indiacements @ianuragthakur trying 2 hoodwink us all in regard to #illegal betting quantum," Modi tweeted.
"I have been saying for years – wake up media fellows it's more like 9000-10,000 crores per game. Why do u think #monster is trying to stay #put on his #chair. That's where he gets his #raw #material to fund his #buying of #votes, #politicians, #players," he added.
ICC confirms sharing Modi's email with BCCI
Meanwhile, the International Cricket Council (ICC) on Sunday acknowledged having received the former cricket administrator's confidential e-mail and sharing it with the Indian cricket board's anti-corruption unit. ICC said the information was also provided to its Anti Corruption and Security Unit (ACSU) and it dealt with it in accordance with its procedures, the IANS reported.
"The ICC confirms that Mr Modi's confidential e-mail, which was received in June 2013, and which has recently been published on Twitter, was provided to the ACSU at the time. The ACSU handled that information in accordance with its standard operating procedures, which included sharing it with the BCCI's anti-corruption unit," the agency reported quoting ICC.