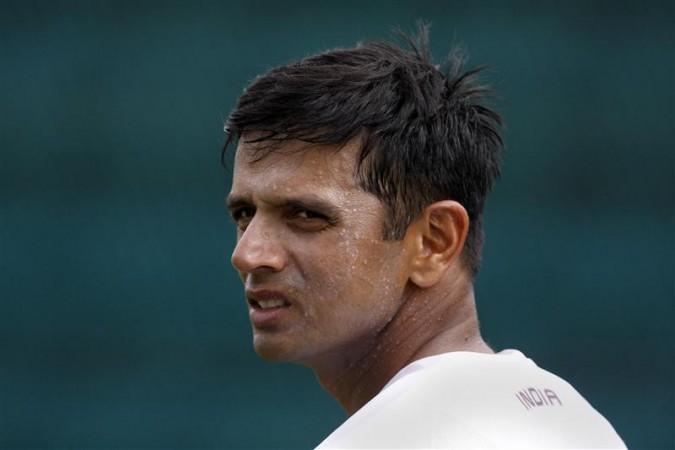 Indian Premier League (IPL) spot-fixing scandal is back after a lull with the Delhi police set to make former Indian cricket captain and Rajasthan Royals skipper, Rahul Dravid as the prosecution witness against his team members S Sreesanth, Ajit Chandila and Ankeet Chavan, who were arrested in May in connection with spot-fixing allegation.
A police team from Delhi was sent to Bangalore on 10 July to record the statement of Rahul Dravid under section 161 of the CrPC, making him prosecution witness in the case, a source told DNA. "It is a single-page statement, which makes our case stronger," said an investigating officer.
The 40-year-old Rajasthan Royals skipper reportedly told the Delhi police that he was unaware of the involvement of his boys in the scandal and expressed his sadness over the issue. "I never had a doubt about these players. I used to select players on a match-to-match basis," the daily quoted him as saying.
The police are also reportedly planning to make Rajasthan Royals coach Paddy Upton a prosecution witness by recording his statement. A charge sheet is expected to be filed soon and names of underworld don Dawood Ibrahim and his aide Chhota Shakeel are expected to be included.
It may be recalled that the Delhi Police arrested bowlers - S Sreesanth, Ankeet Chavan and Ajit Chandila - of Rajasthan Royals in Mumbai on 16 May over charges of spot-fixing in the IPL matches and charged under section 240 (cheating) and 120B (criminal conspiracy) of Indian Penal Code (IPC). They were also suspended by the BCCI and their club.
Several people, including Gurunath Meiyappan, son-in-law of the Board of Control for Cricket in India (BCCI) chief N Srinivasan and Team Principal of Chennai Super Kings (CSK), were arrested for their involvement in spot-fixing scandal. Rajasthan Royals co-owner Raj Kundra was also questioned by the police for his alleged involvement in gambling before the BCCI suspended him from the club till the pendency of inquiry.