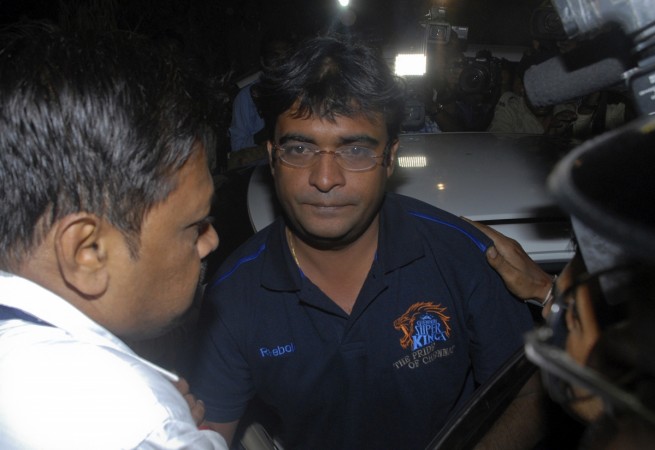 All eyes are on the Supreme Court appointed Justice Lodha Committee, as they are set to announce punishment on Chennai Super Kings official Gurunath Meiyappan and Rajasthan Royals co-owner Raj Kundra for their involvement in the infamous IPL 2013 spot-fixing scandal today.
The Justice Lodha Committee, led by former Chief Justice of India RM Lodha, former Justice Ashok Bhan and former Justice R Raveendran are expected to pronounce punishments to the franchise involved along with the officials.
There are reports, which even suggest that both the teams involved in the case could be even thrown out of the IPL. If they are lucky, both the franchises might just have to pay heavy fines for their involvement -- Rajasthan Royals, however, might struggle to meet the demands if the fines are quite high.
Former IPL COO Sundar Raman was also investigated by the committee.
The Justice Lodha Committee will announce their verdict at around 1pm today.
The committee in their release said: "The verdict of the Justice Lodha Committee is to be rendered on Tuesday 14th July at Silver Oak-II in the India Habitat Centre, Lodhi Road.
"This will be at 1:00 pm."
The committee is expected to make their verdict public via a media conference.
The IPL spot fixing came into the spotlight after three Rajasthan Royals' players S Sreesanth, Ankeet Chavan and Ajit Chandila were arrested by the Delhi Police. After those arrests a number of events transpired, which included the arrest of Gurunath Meiyappan, who is also the son-in-law of former BCCI president N Srinivasan.
The situation turned even worse when Kundra confessed to being involved in some betting during the IPL, even though he vehemently denied any involvement in spot fixing.
Ever since the Mugdal committee found out about the involvement of both Meiyappan and Kundra in IPL betting, they, along with their teams, came under the scrutiny.
So, cricket fans around the nation are keenly awaiting the punishment, which might have huge consequences on the IPL and also the way the ever-popular tournament functions here on.
It will be interesting to note if the decision handed out by the committee will be challenged by the parties concerned or not.
That will probably depend on the severity of the punishments.