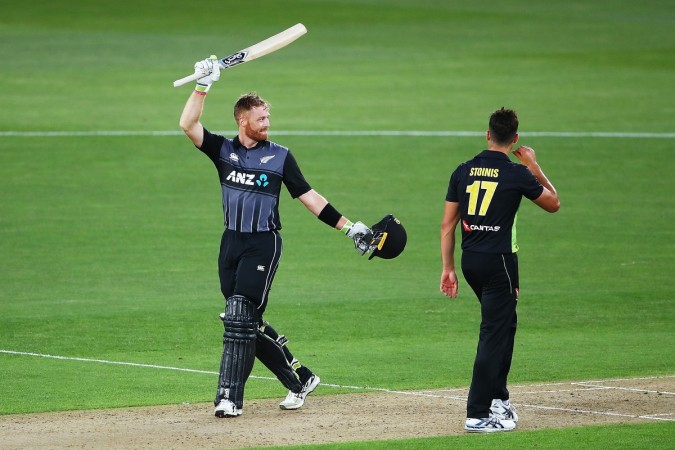 Bollywood actress Preity Zinta was one of the most active representatives from any Indian Premier League (IPL) side during the IPL Auction in Bengaluru last month as she kept on bidding for every single player that came up during the auction.
Preity expressed her disappoint as well as happiness as she dished out plenty of moolah on getting the likes of KL Rahul, Ravichandran Ashwin, Andrew Tye, Yuvraj Singh and more.
The Kings XI Punjab co-owner however didn't go ahead in retaining New Zealand batsman Martin Guptill during the IPL Auction and that left many fans as well as cricketers baffled.
Lovely waking up to see the Aussies being hit to all parts of Auckland ...... Say it again but how is Martin Guptill NOT picked up at the #IPL ... !!!!!!!!!!!!

— Michael Vaughan (@MichaelVaughan) February 16, 2018
Spare a thought for Guptill. Breaks McCullum's record with his 100 off 49 balls, and still not on the winning side!!! My head's still reeling???? #NZvAUS

— Gaurav Kapur (@gauravkapur) February 16, 2018
Guptill, 31, slammed a century off 49 balls during the Black Caps' match against Australia in Auckland on Friday. Despite Guptill's heroics, Australia successfully managed to reach the target of 244 runs in the match in what has now become the biggest-ever run chase in a T20I match.
Guptill now has 2188 runs in T20Is. He broke the record of compatriot Brendon McCullum on Friday.
Couldn't believe it at the #IPLAuction & still CANNOT BELIEVE how Martin Guptill didn't get picked up for #IPL2018!

Always explosive at the top; gives the innings serious momentum & hits it clean and straight too! Could've been such an asset to any #IPL side!

— Suhail Chandhok (@suhailchandhok) February 16, 2018
Twitter users not only praised Guptill's performance on the day but also slammed KXIP co-owner Preity for not going ahead in retaining the Black Caps star or even buying him again on his base price of Rs 75 lakh in the IPL 2018 Auction.
We feel Preity, who was also joined by India cricket team veteran Virender Sehwag in the auction table, didn't go ahead in bidding for Guptill since the batsman didn't have a great outing in IPL 2017.
Guptill scored just 132 runs from seven matches in the IPL last year.