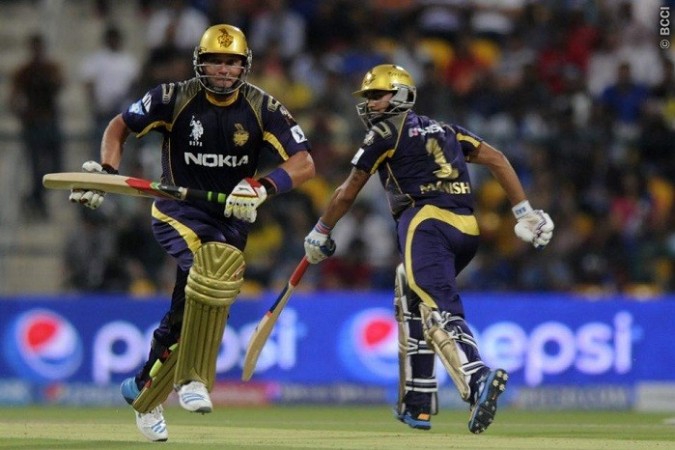 The ninth edition of the Indian Premier League is just some months away, but teams like Kolkata Knight Riders, who are eager to do well this season, already mean business. The Shahrukh Khan co-owned franchise decided to hand over the coaching responsibility to former South Africa and KKR player, Jaques Kallis, who will replace Trevor Bayliss.
Kallis, who started his IPL career with Royal Challengers Bangalore in 2008, has been a part of the KKR family since 2011 as he represented the Kolkata-based side till 2014.
The South Africa batsman knows the current crop of players, who are a part of the KKR side, as he was the mentor and batting consultant of KKR last season. Kallis, who is one of the most respected cricketers in the world, will command respect from his players in the team as well.
Apart from respect, the all-rounder possesses a brilliant insight into the game after having played at the international circuit for 19 years. The youngsters in the teams need to make full use of the opportunity and consult important tricks, which can help them become better cricketers.
Kallis believes his association with KKR since 2011 has been one of the most memorable ones for him in his career.
"KKR is my family in India and the association since 2011 has been one of the most enjoyable experiences for me. I look forward to the new challenge and feel honoured to be part of the KKR family," PTI quoted Kallis as saying.
The Proteas' all-rounder has helped KKR lift two titles as a player and now, the franchise fans will be more than eager to see him win his maiden title as an IPL coach. If Kallis can get his big players such as Yusuf Pathan, Gautam Gambhir, Robin Uthappa, Morne Morkel, Manish Pandey amongst others to fire, KKR could be enjoy a joyful ride for some years to come.
Venky Mysore, CEO & MD of KKR is pleased that they have been able to convince Kallis in becoming their new coach.
"We couldn't be happier that Jacques agreed to take on the role as head coach, making this transition seamless. The respect and regard he commands in the dressing room as well as his fondness for KKR made him our ideal choice," said Mysore.