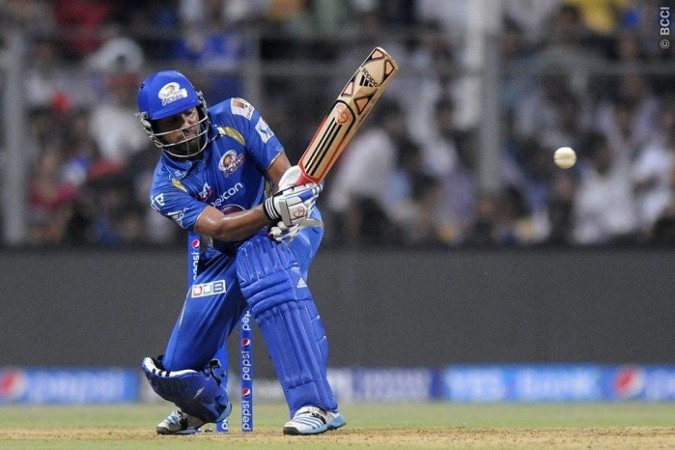 Despite a terrific performance by Mumbai Indians skipper Rohit Sharma, who scored 98 runs not-out against Kolkata Knight Riders, failed to help his team win the first match of the IPL.
Mumbai, who were put into batting by KKR, scored 168 runs, which was chased easily by the Gautam Gambhir-led side, as they reached the target in 18.3 overs.
Rohit Sharma stated they are not going to drop their heads after one loss as KKR are the defending champions. Though, Mumbai might not have started the season as they would have loved to, they have plenty of games to play further in the tournament and correct their act as well.
"We could just get one wicket upfront, there were no other breakthroughs, their domestic batters were good, they played according to the situations, but there's still time. We won't drop our heads," IANS quoted Rohit as saying.
Along with Gambhir, it was Suryakumar Yadav and Manish Pandey, who looked aggressive in their approach. Pandey scored 40 runs from 24 balls, while Kumar was equally impressive with 46 runs from 20 balls.
Yadav showed his class and took the attack to the opposition, hitting five sixes as well. He did not even spare Lasith Malinga, dispatching him for a huge six.
Sharma feels that Kumar has become a matured batsman and also wished him luck. The Indian opener should know about the talent Kumar possesses as he also plays for Mumbai.
"He is a very talented youngster, plays according to his strengths and has become a lot more matured than what he used to be, I wish him luck."
Both the teams have a tough second game with KKR playing Royal Challengers Bangalore, who are one of the favourites with batsmen such as Virat Kohli, Chris Gayle and AB de Villiers, who are capable of destroying any bowling attack.
Mumbai Indians, on the other hand, will face Kings XI Punjab, who finished as runners-up last season.