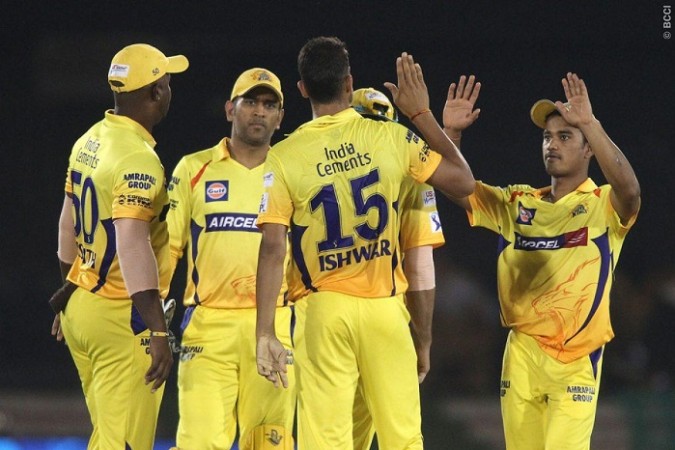 Former Indian Premier League (IPL) commissioner Lalit Modi has stirred up a hornet's nest by raising the issue of spot-fixing in IPL. He has tweeted that should the Supreme Court reveal the names of players involved in IPL spot-fixing, it would have four players from the Chennai Super Kings (CSK) team.
Just days before the eighth edition of IPL comes to an end on 24 May, Modi's tweets have brought into limelight the controversy once again.
CSK is a franchise which was trying to wriggle itself away from the soup that they were already in, and former Board of Control for Cricket in India (BCCI) chief N Srinivasan does not 'own' the side anymore. The ownership is now with a wholly-owned subsidiary, Chennai Super Kings Cricket Limited.
Modi's tweets reflected that this cash-rich T20 extravaganza is still unable to keep corruption away from the game.
Here are tweets by Modi:
"So here is my BREAKING STORY - IF THE #HONORABLE #SUPREME #COURT WAS TO REVEAL THE NAMES OF PLAYERS INVOLVED IN FIXING - at least 4 are CSK."
"By the way it's not just #players from #Csk - it's #across the #board. Only #difference is that @ChennaiIPL #owner started this and runs it."
"By the way the #names when disclosed have #both #indian and #international #players #names on the #list. This list is just #tipofficeberg."
"What say @BCCI @ICC @IPL or u going to say names cannot be revealed. And make a drama. As u all have your hands dirty. Let's see if u do."
"Must step down from there #chairs. If I am #wrong I will walkaway into the sunset and #resign from all The #official #cricket #rca."