Months after the introduction of Decision Review System (DRS) in T20Is, the much-talked-about review system is set to become part of India's cash-rich cricket league -- Indian Premier League (IPL).
Board of Control for Cricket in India (BCCI) held a workshop on DRS on Friday (December 15) in Visakhapatnam for its top 10 umpires, who are not in the International Cricket Council (ICC) panel.
The umpires who attended the workshop, conducted by ICC umpires coach Dennis Burns and elite umpire Paul Reiffel, are likely to be part of IPL 2018, according to the Times of India.
However, a BCCI official has told the newspaper that inclusion of DRS into IPL 2018 still remains unconfirmed, but that there is enough time to make a final call.
"This is the first time that such a DRS specific workshop has been conducted for BCCI umpires. Technology is definitely going to play a key role in umpiring decisions in the future. So there has to be awareness among the umpires regarding DRS. As of now, there hasn't been any decision taken on having DRS this IPL. But there's still time," the BCCI official said as quoted by the report.
He added: "Burns and Reiffel explained how the system works, the communication required during DRS calls and there was a simulation session as well. The workshop carried on for the entire day."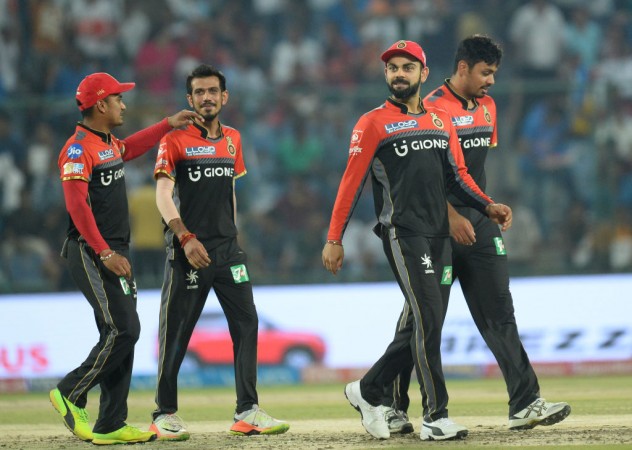 BCCI's stand on DRS
Notably, DRS sans ball-tracker and hotspot was reportedly in line to make IPL debut last season. However, the umpires and players did not have the luxury of the review system.
India started using DRS at home for the first time since 2011 World Cup during the five-Test series against England last year. Notably, it was the first time the review system was used in a bilateral series at home.
In ICC tournaments though India had been playing with the option of availing DRS reviews.
The BCCI and India's former captain MS Dhoni had been opposing the use of DRS, citing imperfections. Notably, former BCCI president Shashank Manohar and N Srinivasan were not happy with DRS' efficiency.
However, Indian captain Virat Kohli's openness to the introduction of DRS in home matches influenced the BCCI to change its stance on the much-talked-about review system.