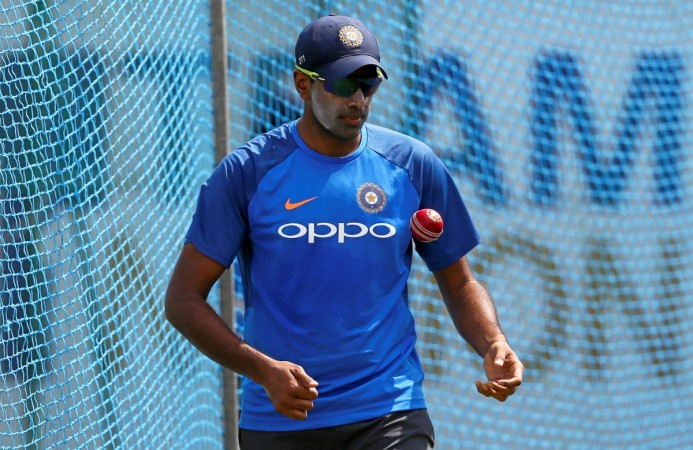 The first few hours of Indian Premier League (IPL) 2018 auction's first day had quite a few surprises for cricket experts, fans and franchises as well.
While T20 maverick Chris Gayle was snubbed by all teams, let alone Royal Challengers Bangalore (RCB), Kolkata Knight Riders did not go after their former captain Gautam Gambhir. | IPL Auction 2018 live updates |
However, Chennai Super Kings (CSK) fans, who were waiting for "local lad" R Ashwin to rejoin the team, were left disappointed as the premier off-spinner was snapped up by Kings XI Punjab, who were on a bidding spree in the morning session on Saturday, January 27.
Also read: KKR CEO reveals whey team did not bid for or use RTM for Gautam Gambhir in auction
KXIP opened the bidding for Ashwin, who had picked up 100 wickets in 111 matches for CSK over nine years. CSK joined in and were involved in a tussle with the Preity Zinta co-owned franchise until the price slab reached Rs 4 crore.
With CSK pulling out of the race at Rs 4 crore, Rajasthan Royals entered the fray only to lose to KXIP, who finally managed to get Ashwin for Rs 7.6 crore.
Nonetheless, CSK fans were in for more surprise as the MS Dhoni-led franchise bought veteran off-spinner Harbhajan Singh at his base price for Rs 2 crore. The 37-year-old was quick to express his delight over joining the new franchise as he took to Twitter to greet CSK fans in Tamil.
வணக்கம் தமிழ்நாடு உங்ககூட இனி கிரிக்கெட் ஆட போறது ரொம்ப சந்தோஷம் உங்க மண்ணு இனி என்னை வைக்கணும் சிங்கமுன்னு @ChennaiIPL Happy to be Playing for my new home #WhistlePodu

— Harbhajan Turbanator (@harbhajan_singh) January 27, 2018
Stephen Fleming on why CSK did not push for Ashwin
CSK coach Stephen Fleming maintained that Ashwin was their "first thought" but that they to "cut the cord" once the the price of the 31-year-old went beyond their limit.
"It was [Rs 4 crore ceiling]. We had a feeling that there is going to be a bit more in it. It was a case of cutting the cord and looking at other options. Fortunately for us, other premier off-spinner from India -- Harbhajan Singh was available at a lower price. It worked out," Fleming told Star Sports India on Saturday.
He added: "Ashwin was a big part of CSK. Yes, we first thought about him. It was proven he was going for a lot higher than our budget would have allowed."
Check out these Twitter reactions to Ashwin, Harbhajan state swap at the auction.
Sardar Ashwinder Singh will play for @lionsdenkxip and Harbhajanujam Iyer will play for @ChennaiIPL in #IPL2018 #IPLAuction pic.twitter.com/RMrHOk3hCm

— Yo Yo Funny Singh (@moronhumor) January 27, 2018
Ash to Bhajji right now! Inime ellam ipdidhaan! #CSK #SummerIsComing pic.twitter.com/tjwCZpsRDb

— Srini Mama ? (@SriniMama16) January 27, 2018
Will miss you in Yellows, Ashwin!?@ChennaiIPL #IPLAuction Vivo #IPLAuctiononStar #SummerIsComing #Prideof18 #WhistlePodu #SuperReaction pic.twitter.com/snGMEIgvk0

— Chennai Super Kings Fans Association (@CSKFansOfficial) January 27, 2018
Ashwin becomes a Punjabi while Harbhajan turns Madarasi (as all my North Indian friends would call him). IPL promoting unity in diversity as always #IPLAuction #KXIP #CSK

— Bharat Sundaresan (@beastieboy07) January 27, 2018
North (Bhajji) goes South (CSK)
while
South (Ashwin) goes North (KXIP)
..
It happens only in India#IPLAuction #IPLAuction2018 @harbhajan_singh @ashwinravi99 pic.twitter.com/GB02sOUCZu

— Prashant Paleja (@caprashant1) January 27, 2018
Lol! #IPLAuction #CSK #SummerIsComing #Ash #Bhajji pic.twitter.com/eqTtFFpsEB

— Srini Mama ? (@SriniMama16) January 27, 2018
#Ashwin to Punjab.#HarbhajanSingh to Tamilnadu.

A way better love story than #2States.

Welcome Bhajji !! #FarewellAshwin !! #IPLAuction #BhajjiToCSK #CSK #IPL #KingsXIPunjab

— Jey Dev (@jeydev7) January 27, 2018
Ashwin to Punjab is good only for CSK fans.

He is a smart boy and we can finally find out what exactly "Coconut mein lassi milake" means! Phew!

— SA (@Aravind_SA) January 27, 2018
Somehow can't imagine harbajan in yellow and not blue!

And oh , csk without R.ashwin is like pongal without ghee. Please , no ?#IPLAuction

— Manisha Murugesan (@psych_grapher) January 27, 2018
Harbhajan Singh to CSK for 2 crores is super value for money. But weird feeling

— Karthik Lakshmanan (@lk_karthik) January 27, 2018
? #DksMeme ? Csk Fans reaction after Ipl auction for Ashwin @ashwinravi99 #AllTheBestBro ?

#IPLAuction ?#IPLAuctionVivo #IPLAuctiononStar #SummerIsComing #Prideof18 #WhistlePodu #IndvsSa #Csk #Dhoni ?? pic.twitter.com/OprY47pjMB

— Happy Sharing By Dks (@Dksview) January 27, 2018
Pic 1 : Ashwin playing with CSK

Pic 2 : Ashwin with Kings XI Punjab !!#Ashwin #Dhawan#IPLAuction pic.twitter.com/jxypu3pyV4

— Boring... (@graphicalcomic) January 27, 2018
Turbanator is our new super king #IPLAuction Vivo #IPLAuctiononStar #SummerIsComing #Prideof18 #WhistlePodu @harbhajan_singh#SuperReaction pic.twitter.com/Fpcsf3Bbg5

— Saravanan Hari ? ‏ (@CricSuperFan) January 27, 2018