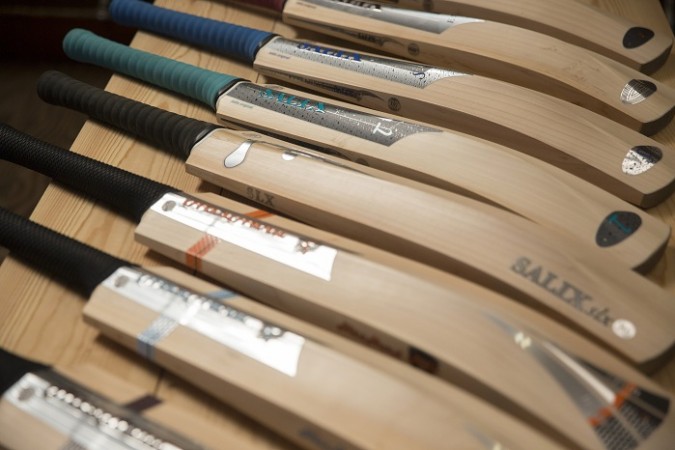 Initial reports suggested it was former Kolkata Knight Riders (KKR) and India U-19 batsman Harpreet Singh who committed a grave offence in Mumbai on Monday morning, but it is former cricketer Harmeet Singh who rammed his car into platform number one at Andheri station on the IPL 2017 auction day.
FOLLOW: IPL Auction LIVE!
He could get three years in jail for the offence.
Harmeet, 24, who played the Indian Premier League (IPL) in the past for Rajasthan Royals (RR) in 2003 and was also mildly involved in the infamous IPL spot-fixing scandal, but cleared by the BCCI of any wrongdoing, lost control of his car and drove straight on the station road parallel to the platform at the Borivli-end.
The Railway Protection Force (RPF) soon rushed to the spot and confronted the cricketer. "The driver claimed that he got confused with the direction and ended up entering the station," an RPF officer told a local media outlet.
"The 25-year-old drove his Hyundai Verna (MH-01-BK-9009) on the platform from the entrance near McDonalds," a senior WR official told the Mumbai newspaper, Local Press Co. "We believe he took a wrong turn and entered the station by mistake. He has been arrested."
Harmeet is said to have been booked under Section 154 (endangering safety of passengers) of the Railway Act. This could lead to a possible three-year jail term.
It remains to be seen whether the former India U-19 cricketer was involved in Driving Under the Influence (DUI).
Who is Harmeet Singh?
Harmeet is a slow left-arm orthodox bowler.
He has been compared with the legendary Indian spinner Bishen Singh Bedi by the veteran Indian cricketer Dilip Sardesai.
Harmeet has featured in two U-19 World Cups -- in 2010 and in 2012. The India U-19 side won the title in 2012. Harmeet was a part of the squad along with Unmukt Chand. The team was coached by Bharat Arun.
He played for RR in the IPL 2013.
Initially, Harmeet was coached by Padmakar Shivalkar, the former Mumbai left-arm spinner, and former India batsman Praveen Amre, at the Mumbai academy.
His last first-class cricket match was for Jammu & Kashmir, against Hyderabad at Vadodara in November 2016.