The auction for the 2019 edition of the Indian Premier League is almost upon us and the much-awaited event will begin in a couple of hours in Jaipur.
The upcoming edition of the IPL has been a huge talking point off late given its proximity to the ICC World Cup.
Cricket Australia has already made it official that the players who will be selected to be a part of their World Cup squad will not be allowed to participate in the IPL beyond May 1.
There have also been talks reportedly lead by Virat Kohli that the India pacers who are in the fray for World Cup selection should be rested.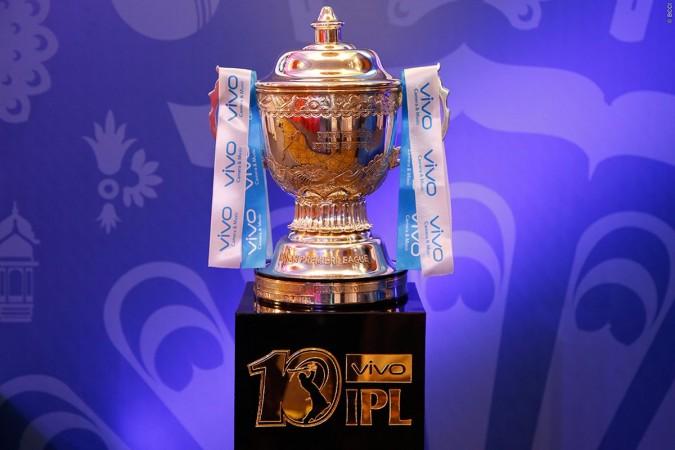 The venue for the tournament also remains undecided as, like in 2014, the 2019 general elections may mean that the T20 league could be shifted to another country.
Meanwhile, on November 15, all the franchises announced their list of retained players with Chennai Super Kings retaining the maximum number of players from their title-winning 2018 campaign.
Going into the auctions, a total of only 70 slots are available to the franchises to fill the gaps in their squad and thus the bidding process has been scheduled for a one-day program this time.
Before the auction takes place, here's the list of the salary cap and the maximum number of slots available to every franchise.
Chennai Super Kings
Salary Cap – 8.40 crore
Slots – 2 (Indian)
Players Watchlist – Nobody
Delhi Capitals
Salary Cap – 25.50 crore
Slots – 10 (7 Indian, 3 overseas)
Players Watchlist – Mohammed Shami, Jaydev Unadkat, Shimron Hetmeyer, Sam Curran, Shivam Dube
Kolkata Knight Riders
Salary Cap – 15.20 crore
Slots – 12 (7 Indian, 5 overseas)
Players Watchlist – Brendon McCullum, Nicholas Pooran, Reeza Hendricks, Dale Steyn, Morne Morkel, Lasith Malinga, Gurkeerat Singh Mann

King XI Punjab
Salary Cap – 36.20 crore
Slots – 15 (11 Indian, 4 overseas)
Players Watchlist – Wriddhiman Saha, Shimron Hetmeyer, Henrich Klaasen, Shivam Dube, Sam Curran, Mohammed Shami, Jaydev Unadkat
Mumbai Indians
Salary Cap – 11.15 crore
Slots – 7 (6 Indian, 1 overseas)
Players Watchlist – Oshane Thomas, Fawad Ahmed
Rajasthan Royals
Salary Cap – 20.95 crore
Slots – 9 (6 Indian, 3 overseas)
Players Watchlist – Jaydev Unadkat, Mohammed Shami, Shimron Hetmeyer, Shivam Dube, Sam Curran

Royal Challengers Bangalore
Salary Cap – 18.15 crore
Slots – 10 (8 Indian, 2 overseas)
Players Watchlist – Nicholas Pooran, Shivam Dube, Shimron Hetmeyer, Sam Curran, Lasith Malinga, Dale Steyn
Sunrisers Hyderabad
Salary Cap – 9.70 crore
Slots – 5 (3 Indian, 2 overseas)
Players Watchlist – Nicholas Pooran, Reeza Hendricks, Wriddhiman Saha