The mega Indian Premier League (IPL) auction -- scheduled for early 2018 -- is not far away, and teams have been working on strategies to assemble the much-talked-about "core group" of players ever since the retention policy was confirmed at the Governing Council meeting earlier this month.
While some of the big names, including Chennai Super Kings (CSK) — who are returning from a two-year suspension, Royal Challengers Bangalore (RCB) and Mumbai Indians (MI) are expected to come up with some obvious choices for retention, the likes of Rajasthan Royals (RR) and Kings XI Punjab (KXIP) are expected to have a tough time with the lack of Indian superstar figures in the team.
Notably, KXIP and RR had said they did not prefer retentions and wanted to start the auction next year from scratch, according to reports. However, the Punjab-based franchise, known for its mid-table finishes in the last 10 seasons, has quite a few exciting options if it are to retain players.
Before we look into who KXIP would want to retain and secure through Right To Match (RTM) cards, here's a look at the retention rules confirmed by the IPL GC.
IPL retention at a glance
A team can maximum retain five players (combination of pre-auction retention and RTM)
A team can retain a maximum of 3 capped Indian players, 2 foriegners and 2 uncapped Indian players.
If a team retains three players -- the first player will get Rs 15 crore, second will get Rs 11 crore and the third player will get Rs 7 crore.
If a team retains two players -- the first player will get Rs 12.5 crore, second will get Rs 8.5 crore.
If a team retains only one player, he will get Rs 12.5 crore.
Will KXIP retain Glenn Maxwell?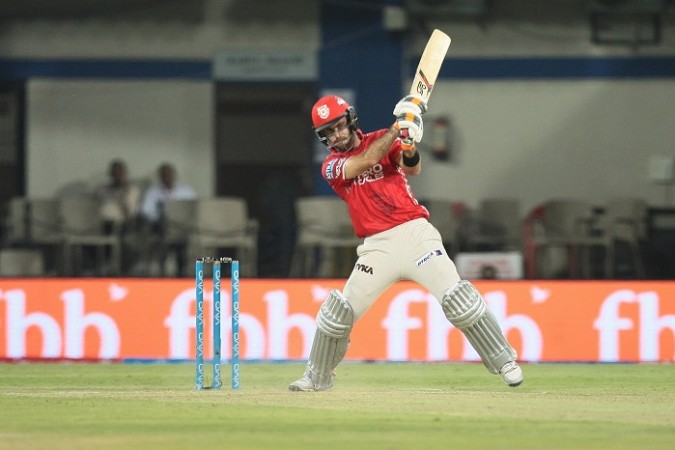 Glenn Maxwell has been undoubtedly KXIP's biggest star ever since joining the team in 2014 for Rs 6 crore. Despite smashing 552 runs in his first season with the club, the Australian all-rounder has been inconsistent (145 and 179 in the following seasons).
The 29-year-old came up with an improved performance last season when he hit 310 runs and picked up seven wickets as the team finished just outside the four playoff spots.
Nonetheless, KXIP will have to pay more than Rs 10 crore to retain him — Rs 12.5 crore even if they wish to retain only him. The Priety Zinta co-owned franchise might be unwilling to shell out that much money, especially when they have the option of getting him back at a possibly lower price via RTM at the auction.
Maxwell has made some important contributions, including a double ton, to his Sheffield Shield team Victoria in the ongoing season. His performances in the upcoming Big Bash League (BBL) season will also be closely monitored by KXIP.
IPL career: 1,228 runs from 57 matches; Strike rate: 164.39
IPL 2017: 310 runs from 14 matches; Strike rate: 173.18
Hashim Amla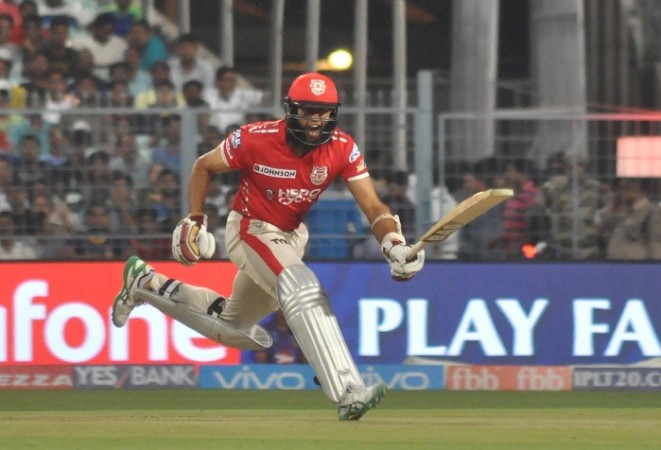 Despite the likes of David Miller available for the taking, Hashim Amla is likely to be KXIP's second overseas target in the auction: The South African opener has smashed 420 runs from 10 matches, including two centuries.
With IPL expected to get a seperate window in the next Futures Tours Program (FTP), the likes of Amla will be available throughout the season, which should prompt KXIP to go after him, likely using RTM.
Sandeep Sharma
When it comes to the Indian players' slot, KXIP have quite a few options: Murali Vijay (last season's captain), Ishant Sharma, Axar Patel and Mohit Sharma. However, KXIP might opt for their most reliable bowler -- Sandeep Sharma.
Sandeep has been a standout performer for them since signing up for the team in 2013. With 73 wickets at an economy rate of 7.77, the 24-year-old shone with his ability to swing the ball both ways.
Sandeep, who picked up 17 wickets at 23.41 last season, has done just enough (16 wickets from 5 matches) in Ranji Trophy 2017/18 campaign to keep the franchise interest in him.