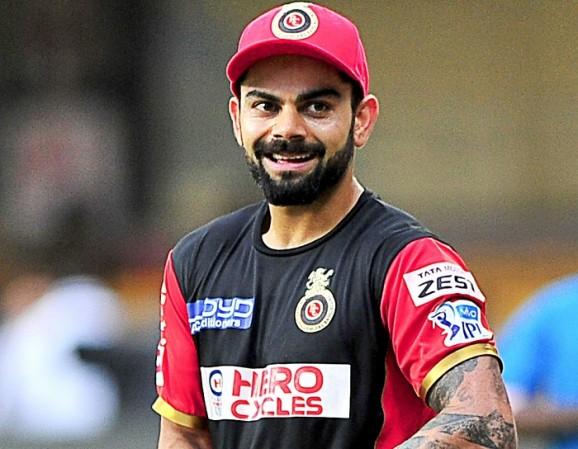 Indian Premier League (IPL) 2018 might not see high salaries for uncapped Indian players. Indian captain Virat Kohli and MS Dhoni have made some suggestions to the Board of Control for Cricket in India (BCCI) with regard to this.
Uncapped Indian cricketers, who had not even featured in the country's premier domestic tournament Ranji Trophy, had turned into millionaires thanks to the IPL Players' Auction. However, this could stop from next year.
According to a report in "The Indian Express" today (December 6), Kohli and Dhoni want a cap on salaries of uncapped Indians. The reason being that the importance of domestic cricket was reduced to this.
"A classic case was Cariappa, who was bought by KKR for Rs 2.4 crore in 2015. He had played a few games in the Karnataka Premier League but hadn't played for the Karnataka Ranji side. It really sends a wrong message to all first-class players.
"On one side we have some who play non-stop Ranji Trophy games and earn only 10-12 lakh in an entire season, and here comes a boy who is getting so much. Kohli and Dhoni felt it wasn't right and BCCI should keep a salary cap on these uncapped players," a BCCI source was quoted as saying in the report.
Karnataka's KC Cariappa, T Natarajan of Tamil Nadu, Hyderabad's Mohammed Siraj, K Gowtham (Karnataka), Aniket Choudhary (Rajasthan), M Ashwin (Tamil Nadu) and others had struck it rich in IPL Players' Auction.
Paceman Natarajan was the highest gainer in last year's auction as he topped the sold uncapped players' list with Rs 3 crore from Kings XI Punjab (KXIP). The next best was Rs 2.6 crore for Siraj from Sunrisers Hyderabad (SRH).