Chennai Super Kings (CSK) head coach Stephen Fleming has defended the two-time champions' strategy of preferring veterans over young blood in the team for the 11th edition of Indian Premier League (IPL), starting Saturday, April 7.
The former New Zealand captain backed the senior members in the team, saying they are not "spent by any means" and expressed reservations about consistent match-winning abilities of young talents in the cash-rich Twenty20 league.
CSK, who are returning to the league after a two-year suspension period, helped raise expectations when they retained their celebrated core members — MS Dhoni, Suresh Raina and Ravindra Jadeja ahead of the auction.
However, the Chennai-based franchise's preference for senior players at the IPL auction helped raise quite a few eyebrows. Quite a few fans of CSK, one of the most-followed franchises in the eight-team league, expressed disappointment at their team's approach while some even poked fun at them.
The average age of players in the CSK squad is 29 and 11 players are aged 30 and above. Notably, the average age was 33 at the end of the first day's auction in Bengaluru. Two of their key spinners in Imran Tahir (38) and Harbhajan Singh (37) are also the oldest players in the 25-member squad.
CSK seniors are not spent by any means: Fleming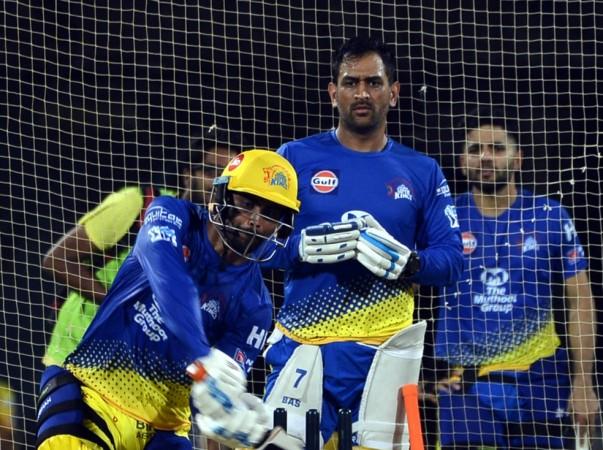 "People talk a lot about it but very rarely do young players shoot the lights out. I am not sure when a young player came out and was the top run-scorer. Rashid Khan - you get some exceptions, Washington Sundar, but there's only a handful whereas experienced players play major parts in the whole tournament so that's why I value experience," Fleming told reporters on Friday, April 6.
"There's also about the quality of player, like [Dwayne] Bravo is still competing well, [Shane] Watson's competing well, Harbhajan has a great skill set, Dhoni is a fine leader. So, the players we've picked, I don't think they're spent by any means. It's a year-by-year proposition, and this year I think they look very good," he added.
"The notion that we bought an old side on day one of the auction was right. I value experience, we always have and if the professional player is in shape and performing well, I think they're a valuable asset."
Notably, CSK had bought picked 25 players for IPL 2018 at Rs 73.5 crore. In Dhoni, Bravo, Raina and Jadeja, the team managed to retain its core that had been in key in their success over the years.
CSK not carrying scars of suspension: Fleming
Meanwhile, Fleming also maintained that CSK players are not carrying "the scars" of the two-year suspension into the upcoming edition.
Notably, the Chennai-based franchise, owned by India Cements Limited, was suspended for two years in 2015 by Supreme Court-appointed Lodha panel over corruption charges.
"It (the suspension) doesn't have an influence on the players. Players didn't do anything to be scarred from, so there are no scars there," Fleming said.
CSK will begin their campaign against three-time champions and holders Mumbai Indians at the Wankhede Stadium on Saturday, April 7.