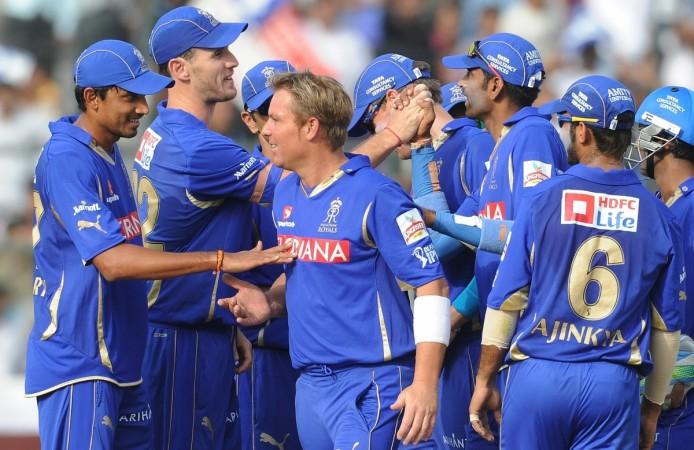 Rajasthan Royals mentor Shane Warne has said he has full confidence in Ajinkya Rahane's leadership ability ahead of the 11th season of the Indian Premier League (IPL).
Rahane, 29, replaced Steve Smith as captain of the Royals after the Australia batsman was banned from competing in the IPL due to his involvement in a ball-tampering scandal.
Warne said he is happy with the squad assembled by the Royals in the auction and that he was happy to return to Rajasthan as a mentor.
The legendary leg spinner spent three years as a player at the Royals and led the franchise to their only IPL title triumph in 2008.
"I am happy to be back with the Rajasthan Royals and I am grateful for the great opportunity given to me. It's like coming back to home," Warne was quoted as saying by India Today.
"The best squad is put together and we have the best captain in Ajinkya Rahane, whom I fully trust.
"We have a few match winners with the bat and the ball as well. We have great talent at our disposal and a wonderful job was done at the auction."
Warne also spoke about the ball-tampering scandal that has engulfed Australian cricket and has led to Smith and David Warner being banned from the IPL.
The 48-year-old said the scandal was being used by rival teams to launch unfair criticism into Australia's cricketing culture.
"It is very disappointing, but I feel that this has given an opportunity to others to slam boot into the Australians without any reason," Warne was quoted as saying.
"Anyone who has been beaten by Australia, who don't like the way the Australians play the game or they don't like an individual have taken the opportunity to put the boots into the Australians."
Rahane said he looked forward to working with Warne again, after having spent one IPL season playing alongside the Australian in 2011.
"We have a great side and I am really excited for the coming season. I am looking to learn some more things from Shane Warne," he stated.