Rajasthan Royals are set for an IPL return. The franchise were suspended for a period of two years for their involvement in spot-fixing case, but they will want to keep all those bad memories behind and start afresh for the 11th edition of the competition.
Talking about starting fresh, Rajasthan might have to start with a clean slate before the IPL 2018 auction. They were the most unlucky team after the IPL Governing Council announced about the number of players a team could retain for IPL 2018.
IPL retention at a glance

A team can retain a maximum of 3 capped Indian players, 2 foriegners and 2 uncapped Indian players.

If a team retains three players -- the first player will get Rs 15 crore, second will get Rs 11 crore and the third player will get Rs 7 crore.

If a team retains two players -- the first player will get Rs 12.5 crore, second will get Rs 8.5 crore.

If a team retains only one player, he will get Rs 12.5 crore.
The entire episode was quite complicated for Royals, who do not have a single player with them due to their two-year absence. Their players were picked by different franchises, which has made matters even more complicated.
The Royals can only retain players from their IPL 2015 squad, but those players should have either featured for either of the two new teams of last two editions, Rising Pune Supergiant or Gujarat Lions. Unfortunately, majority of their players from the 2015 squad did not represent either teams and were picked by other franchises, meaning they do not have the RTM option for these players.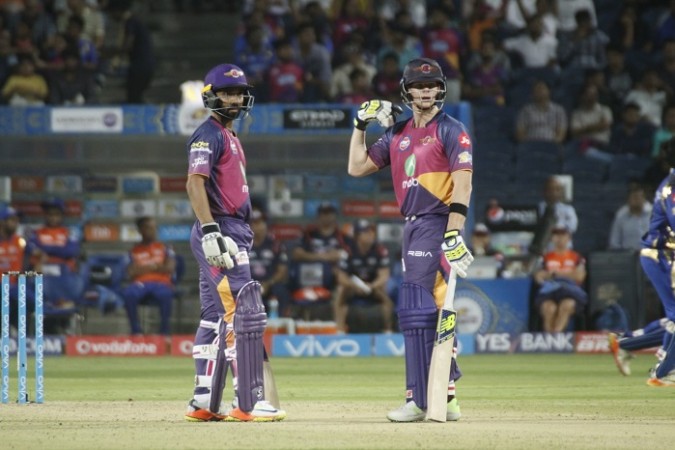 The Royals do not have much quality players to choose from. Some of the names, which the Royals might consider are Ajinkya Rahane, Steve Smith, Dhawal Kulkarni and James Faulkner. One does not see them retaining any of the players before the auction as it will hit their purse badly at the auction.
With the amount of money, one has to cough up to retain players being massive, Royals, who does not have T20 match-winners, could be well suited to go for the right to match options, if any.
Even if they go for RTMs, Rahane and Smith might be the only two candidates, who could interest Royals, which might also depend on the money that would cost them at the auction.
So, in all probability, the Royals will head into the IPL 2018 without a single player in their squad. They will have to make some smart moves and only go for RTMs if they see some profit in it.