Hardik Pandya has expressed his desire to quit Mumbai Indians ahead of the 2018 season of Indian Premier League (IPL). The Baroda all-rounder has informed the Board of Control for Cricket in India (BCCI) about his willingness to be part of the auction pool next year, according to the Times of India.
While the hype over the returns of Chennai Super Kings and Rajasthan Royals after their two-year-suspension is high, the mega-auction scheduled for 2018 is creating a lot of buzz as well.
Even as the IPL Governing Council (GC) is discussing retention policies with the franchises, big names from across the globe are expected to be part of the auction, which is set to break all previous records.
Pandya gets his timing right
At this juncture, it seems Pandya wants to make the best use of his growing stature in the Indian cricket team. The 24-year-old all-rounder has established himself as one of the key members of Virat Kohli's Indian team that has dominated world cricket in the recent past.
WIth his big-hitting ability and handy seam bowling skills, Pandya has earned the praise of his captain, according to whom the all-rounder is a "superstar" and "biggest asset" of the team.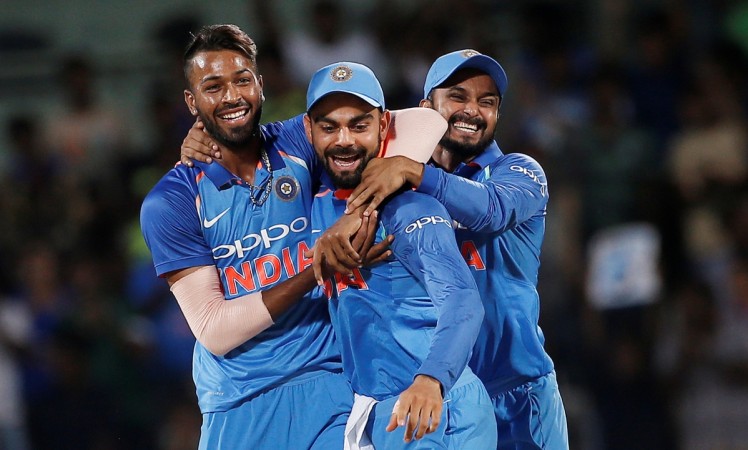 Notably, Mumbai Indians gave Pandya the opportunity to express his skills at one of the biggest stages in 2015. The right-hander made an immediate impact by playing a key role in his team's title-winning campaign and went on to become an integral member of Rohit Sharma's unit.
However, Pandya was signed up by the IPL powerhouse for Rs 10 lakh in 2015 and his pay was hiked in 2016 to Rs 20 lakh, a sum that can be considered peanuts when compared to what uncapped players, including Pandya's brother Krunal gets (Rs 2 crore) at the Mumbai-based franchise.
"Hardik wants to be at the auction and the rule says that if he isn't ready to play for Mumbai Indians, he can certainly be at the auction," a BCCI official said, as quoted by the news report.
Pandya might still be retained by Mumbai Indians, who had reportedly hinted their desire to retain five players ahead of next year's high-profile auction.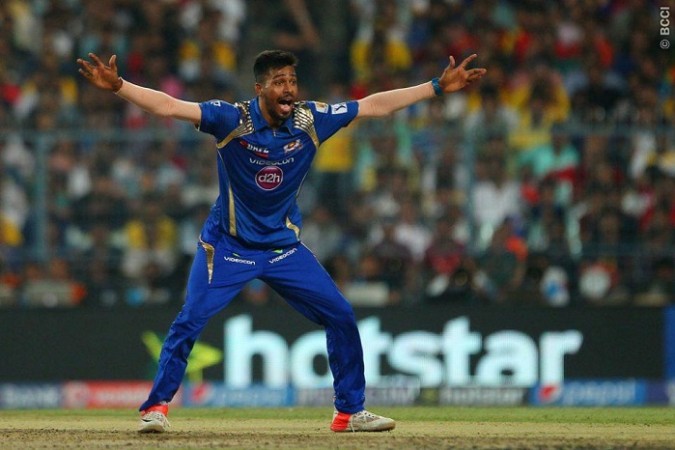 RCB keen on signing Hardik
However, Royal Challengers Bangalore (RCB), who are led by Team India captain Kohli, are interested in adding the in-form all-rounder to their squad, according to the report.
Given the Bangalore-based franchise's history of splashing big cash at the auction, RCB might as well break previous records if they are to sign Pandya, who is considered next only to Kohli and MS Dhoni in terms of market value.
Meanwhile, the retention policy for IPL 2018 will become clearer once IPL GC meets team owners at November's workshop. Notably, three-player retention policy was proposed during governing council meeting earlier this month.