Several Chennai Super Kings stars, including Harbhajan and Suresh Raina have reacted to Chepauk losing its home matches this season.
CSK will play their remaining home matches in Pune.
The Board of Control for Cricket in India's (BCCI) decision to shift Indian Premier League (IPL) matches out of Chennai has left Chennai Super Kings' off-spinner Harbhajan Singh heartbroken.
The 37-year-old, who was bought by CSK from Mumbai Indians at January's auction, wants matches to return to the capital city of the Southern Indian state of Tamil Nadu soon.
"Heart breaking news..no more ipl games in chennai.. fans have waited two years for CSK to play in front of them at home..hope all the issues get solved soon and matches comes back to chennai soon...Thank u for your love,wishes,prayers would be needed all the time..(sic)," Singh wrote on Twitter after the decision was made official Wednesday, April 11.
சென்னையில் விளையாட முடியாமல் போனதில் மனம் உடைந்தது.பிற மண்ணில் களம் கண்டாலும், தமிழ் பாசமும்-நேசமும் துளியும் குறையாது.மீண்டும் சந்திப்போம் என்ற நம்பிக்கையுடன், எங்கள் மீது அளவுகடந்த அன்பு வைத்திருக்கும் தமிழ்நாடு ரசிகர்களிடம் இருந்து விடைபெறுகிறேன்.வழக்கம்போல கீச்சுக்கள் தொடரும்

— Harbhajan Turbanator (@harbhajan_singh) April 11, 2018
IPL chairman Rajiv Shukla confirmed Wednesday, April 11 that CSK will be playing their home matches at the Maharashtra Cricket Association Stadium in Pune. Notably, now-defunct Rising Pune Supergiant, which was led by MS Dhoni in IPL 2016, played their home matches at the said venue in 2016 and 2017.
Visakhapatnam, Thiruvananthapuram, and Rajkot were considered by CSK after the BCCI had listed them as stand-by venues.
Suresh Raina, Stephen Fleming echo Harbhajan's thoughts as CSK stars left disappointed over venue change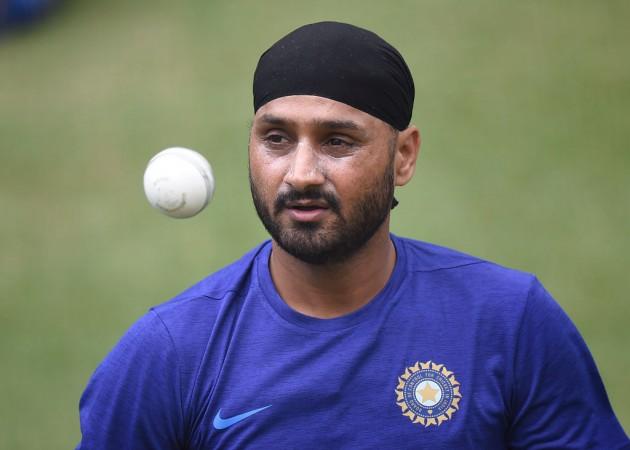 Celebrated CSK batsman Suresh Raina, along with coach Stephen Fleming and new-recruit Sam Billings, also expressed their disappointment over Chepauk's loss. Notably, Billings came up with a match-winning performance against Kolkata Knight Riders on Tuesday to help the two-time champions complete their homecoming in style.
Gutted that we have had to move from Chepauk, the atmosphere was unbelievable!
Thoughts with the fan who was badly hurt last night, no one should go to watch & end up in hospital. Hope he recovers soon & all issues are resolved.
Keep supporting us it makes a huge difference! https://t.co/CSd4jekFF0

— Sam Billings (@sambillings) April 11, 2018
Will miss playing on our home ground and entertaining our #Chennai fans this season...You are always in our hearts.
On to #Pune now! #IPL2018

— Suresh Raina (@ImRaina) April 12, 2018
Sad to be leaving Chennai today. Great to be back and again experience the love and passion the Tamil Nadu fans have for cricket and CSK. I trust a 'peaceful' resolution is found soon for the problems at hand. Thanks to everyone for making the team so welcome.

— Stephen Fleming (@SPFleming7) April 11, 2018
The BCCI was forced to reschedule CSK's home games after the Tamil Nadu administration expressed inability to provide adequate security for the players and fans amid increasing protests over Cauvery water-sharing dispute in the state.
Massive anti-IPL protests by pro-Tamil groups had erupted outside the MA Chidambaram Stadium on Tuesday, ahead of CSK's first home game of the season against Kolkata Knight Riders.
Protesters had reportedly beaten up cricket fans in the lead-up to the highly-anticipated home game in Chepauk, which was hosting its first CSK match in two years. They also staged road blockade at busy roads in the vicinity of MA Chidambaram Stadium.
Tensions reached a high-point when shoes were flung at CSK players inside the MA Chidambaram Stadium. The protesters, who managed to escape the unprecedented security checks, unruffled Naam Tamilar Katchi flags and shouted slogans against the IPL.
Four protesters were detained, according to The Hindu.

Several political figures, filmmakers and celebrities had voiced their concerns over BCCI hosting matches in Chennai. They had cited the protests against the Center for the delay in setting up of Cauvery Management Board (CMB).
The Supreme Court of India, in its February 16 order, had directed the Center to institute the CMB within three weeks. However, it has sought three month's time to do so, citing the upcoming assembly elections in Karnataka. Notably, the two neighboring states in South India have been at loggerheads for more than a decade over the river-sharing issue.