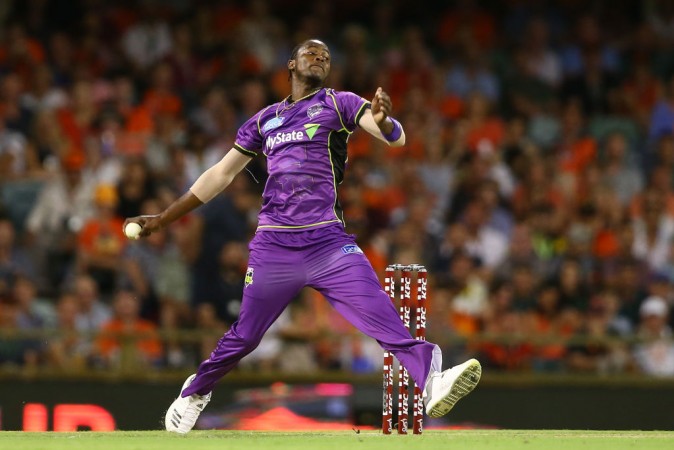 West Indies' youngster Jofra Archer is set to make his Indian Premier League (IPL) debut this season after he was signed up by Rajasthan Royals (RR) for a whopping Rs 7.2 crore at the players auction recently in Bengaluru.
The 22-year-old all-rounder made headlines for his big price-tag on Sunday (January 28). But the past has come back to haunt the right-armer with fans attacking him on the micro-blogging website Twitter.
Archer has been a big hit in the Big Bash League (BBL) Twenty20 tournament in Australia. He has impressed playing for Hobart Hurricanes. The uncapped Caribbean paceman is keen to do well in IPL 2018.
RR, in a tweet, introduced Archer to the fans where he was speaking in a video. But fans did not like the fact that he was wearing Hobart Hurricanes jersey. The tweet was later deleted by RR.
Apart from this, a Twitter user dug out old tweets of Archer where he had slammed the Indian cricket team and also criticised Mahendra Singh Dhoni. However, those tweets were deleted but screen-shots were taken by a user and shared.
In one of the tweets, Archer had written "destroy the Indians". This was in July 2014. In May 2014, he had tweeted, "Dhoni feel he smart". And in another tweet, he wrote, "Dhoni loooooooool."
Some of the supporters demanded an apology from Archer. Chennai Super Kings (CSK), however, sent "love" to Archer for his tweet on Dhoni. "Jofra looooooooove!," they wrote.
Here are some of the angry reactions against Archer