Delhi Daredevils might have been a part of the Indian Premier League for long, but are yet to win the cash-rich event. Though they started the IPL well, their performances over the last five editions have been dismal, failing to even reach the Playoffs.
Call it bad luck or sheer bad performances, DD have just not been upto the mark. Despite having made some team changes in the past, something or the other has gone wrong. Their team combination has not worked too well as their results suggest so, but IPL 2018 gives them a chance to start afresh and take the challenge for the title.
With the new retention policy in place, which allows a team to retain a maximum of five players, it will be interesting to see if they decide to keep any of their players.
IPL player retention at a glance

A team can maximum retain five players (combination of pre-auction retention and Right to Match (RTM))

A team can retain a maximum of 3 capped Indian players, 2 foriegners and 2 uncapped Indian players.

If a team retains three players -- the first player will get Rs 15 crore, second will get Rs 11 crore and the third player will get Rs 7 crore.

If a team retains two players -- the first player will get Rs 12.5 crore, second will get Rs 8.5 crore.

If a team retains only one player, he will get Rs 12.5 crore.
In all probability, DD might go with a new slate for the IPL 2018 auction. To be fair, they do not have such stars, who they would like to retain. The team management, when they sit for player retention, might discuss few names such as Chris Morris, who was one of their standout players.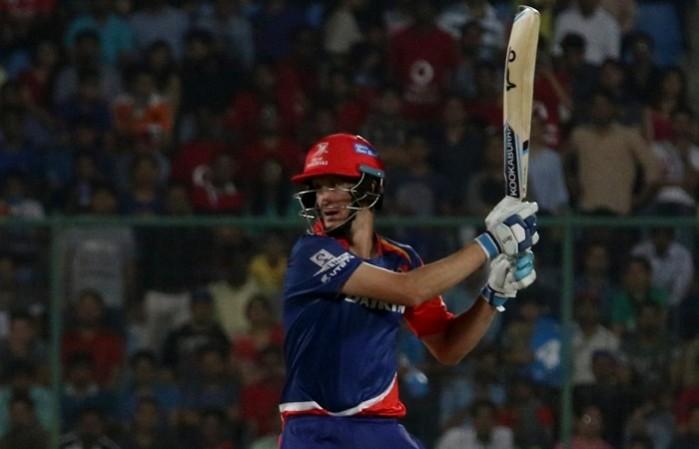 He is one of the best all-rounders going around in T20I cricket as he can take wickets with both the new and old ball. The South African can tonk the ball a long way when he gets his game going.
It is such qualities, which could make DD interested in retaining the player. Wicket-keeper batsman Rishabh Pant could also be on their radar as the left-hander is an explosive batsman, with the ability to finish off matches quickly.
But, there is a big catch if they want to retain one or two players. If DD decide to retain both the players, they will have to cough up 21 crores, which in turn will hit their purse. Reatining one will cost them 12. 5 crores.
Are DD ready to lose 21 players for 2 crores? If not, DD can play the waiting game and not retain any players and try to use the RTMs card for both the players if the cost is not too much. Besides Morris and Pant, other players like Shreyas Iyer, Quinton de Kock, Mohamed Shami and Pat Cummins , if they come in for decent money, can be retained with the help of RTM.
In all likelihood, DD will not retain any players, but weigh their options using the RTM card.