Delhi Daredevils skipper Gautam Gambhir has heaped praise Chennai Super Kings (CSK) and Royal Challengers Bangalore (RCB), pointing out the "considerate acts" of the two Indian Premier League (IPL) franchises towards their fans.
Gambhir, who made the switch for Kolkata Knight Riders (KKR) to Delhi Daredevils (DD) ahead of the ongoing 11th season, insists that cricket fans in the country have always been "taken for granted" and that they deserve better than just being considered "an afterthought".
The former India captain was appreciative of CSK's initiative that saw the two-time champions arranging an all-expense paid trip to Pune for their fans, who were left disappointed after IPL matches were shifted out of Chennai due to increasing protests over the long-standing Cauvery river water sharing dispute.
Whitslepodu Express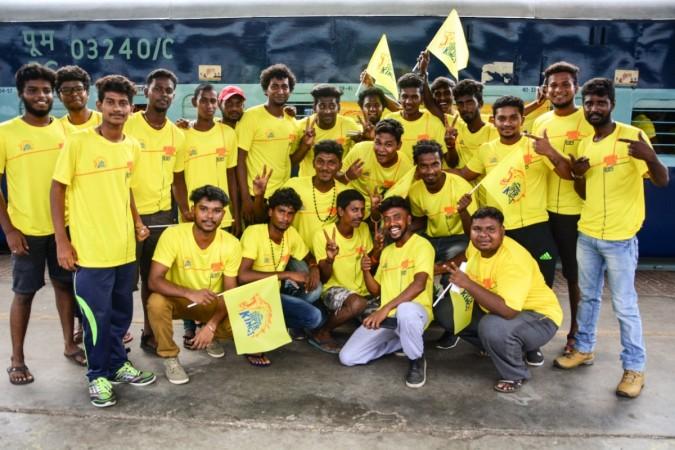 Notably, close to 1,000 CSK fans began their journey from Chennai to Pune in a chartered train Thursday and witnessed the Men in Yellow crush Rajasthan Royals by 64 runs at the Maharashtra Cricket Association Stadium in Pune on Saturday, April 21.
Chennai Super Kings Fan Club had told International Business Times, India that they had approached the team's management for requesting a few passes for their matches in Pune and that they were pleasantly surprised when an entire train was arranged for their trip.
All expenses, including travel, accommodation, and food, were taken care of by CSK, according to the official fan club.
Amazing gestures from my rival teams: Gambhir
"I have noticed two most amazing gestures from my rival teams. Both are for fans and you have to be an absolute cynic to point out any commercial angles in them," Gambhir wrote in his column for The Times of India.
"Before I share those considerate acts let me put the context out. I have often felt that for Indian cricket, the fans are either an afterthought or they are taken for granted," he added.
"The access to tickets, the pricing, parking lots, accessibility to the stadium, and separate enclosure for ladies, medical facilities, comfortable seats, toilets, drinking water, food, and all these aspects need a lot of attention.
"Amid all this, Chennai Super Kings organized a chartered train for its fans to travel to Pune to watch the game against Rajasthan Royals."
Gambhir decodes the reason behind loyal support for Virat Kohli's RCB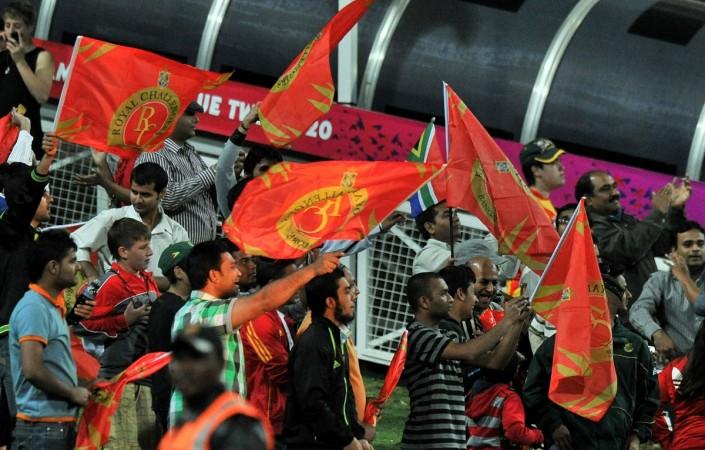 Gambhir also opined that RCB's move to retire their No.12 jersey as a gesture of appreciation for their fans is what is helping them play in front of full-houses at the M Chinnaswamy Stadium. The Daredevils skipper acknowledged that the RCB
"Yes, RCB fans would still be looking for their team's first title, but these are small dots which spread loyalties beyond wins and losses. Therefore, it is no surprise that Chinnaswamy Stadium is roaring at the opposition when they enter the arena. We expect nothing different when we play there on Saturday."
Notably, the franchise, ahead of the season opener, had posted a video in which skipper Virat Kohli thanked the fans for their support and labeled them as their official 12th man.
RCB haven't had the best of starts to their IPL campaign in the ongoing season as they are sitting on the seventh spot with just one win from four matches.
However, Kohli's men will have an opportunity to get back to winning ways when they take on the Daredevils, who are languishing at the bottom, Saturday at the M Chinnaswamy Stadium.
WATCH VIDEO: Fans are officially our 12th man, says Kohli