The Rajasthan Royals are set to make an IPL comeback after their two-year hiatus. They were suspended from IPL 2016 and 2017 due to their involvement in the 2013 spot-fixing case.
The 11th edition is going to be huge for Rajasthan as they will have to build their team from the scratch. However, they are going to start on the backfoot with the new retention policy, where they can only retain a maximum of players (pre-auction) or RTMs (at auction) from their 2015 squad.
Rajasthan can only pick those players from their 2015 squad, who played for either Gujarat Lions or RPS as these 2 teams replaced the suspended RR and CSK in the last two editions. With few players from the 2015 squad having featured for the Lions and RPS, Rajasthan are in an unfortunate situation, where they only have five players to pick from when it comes to retention.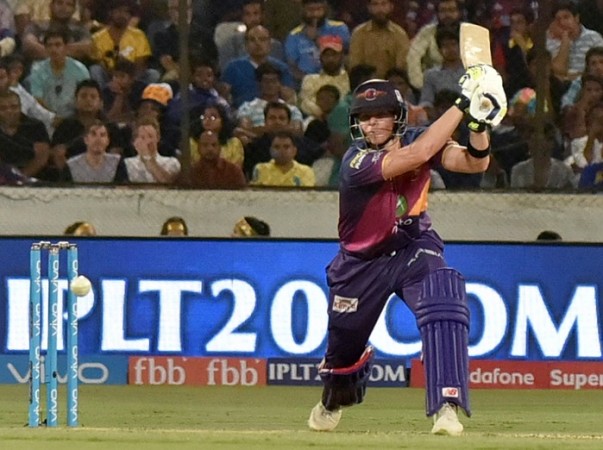 The five players are Ajinkya Rahane, Steve Smith, James Faulkner, Rajat Bhatia and Dhawal Kulkarni. Rajasthan Royals got their fans involved on social media, asking them who they would love to be retained for IPL 2018, and the poll verdict is out.
Their fans want the team management to retain the services of Rahane and Smith, who played for RPS in the last two season. About 87 percent (on average) of RR fans across Facebook, Instagram and Twitter want Rahane to be retained while 87.66 percent fans across all three social networking sites have also voted in favour of Smith's retention. Faulkner received 69.3 percent as well.
However, the fans are not too keen on the other two players – Kulkarni and Bhatia, with the former receiving only 47 percent votes and the latter getting 38.3 votes on an average.
Though the fans might have tilted towards Smith and Rahane, there is a catch. RR have to cough up 21 crores if they are to retain both the players before the auction, which is scheduled for January 27-28 in Bengaluru. It will also hit their overall purse at the auction. Are they willing to take that risk?