England cricketer Ben Stokes has had some disciplinary problems of late, leading to his suspension from the national team ahead of the Ashes. The England and Wales Cricket Board (ECB) has a decision to make about Stokes' availability for the IPL 2018 auction, which is set to take place in Bengaluru on January 27-28.
Having already been given the green light by the ECB to play for Canterbury in New Zealand, Stokes should be given the go-ahead for the auction next month as well.
"I imagine having given him an NOC (no-objection certificate) to play in New Zealand, it will be difficult for us to say on balance that we would not apply the same thinking to playing in other parts of the world," Cricbuzz quoted ECB Chief Executive Tom Harrison as saying.
Stokes was one of the most-sought-after all-rounders in the IPL 2017 auction, with teams like Mumbai Indians, Sunrisers Hyderabad and Delhi Daredevils bidding huge money, but the cricketer was finally sold to Rising Pune Supergiant for Rs 14.5 crore.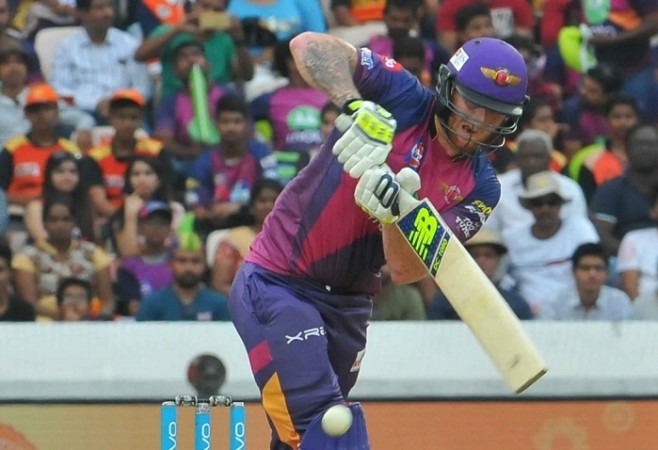 RPS are no longer in the IPL as they had come in as one of the replacements for the suspended teams in the last two editions. With no RPS, the all-rounder will be in the auction pool, and could once again be in huge demand.
It would not be surprising if the player fetches more than Rs 14.5 crore this time after his heroics in his maiden season with RPS. Stokes scored 316 runs and took 12 wickets in IPL 2017, showcasing his worth as a genuine all-rounder in world cricket.
Such players generally bring bidding wars to the table, and this time it is not going to be any different as teams will look to sign him. But they may have to break the bank in order to sign Stokes.