Most of the franchises' officials might have had smiles on their faces when the IPL Governing Council decided to allow all teams to retain a maximum of five players. However, Rajasthan Royals, who were not keen on player retention, are badly hit with this retention policy.
The Royals, and also Chennai Super Kings, are making a comeback into the IPL manifold after a two-year hiatus. The Royals do not have many players to choose from according to the new rules.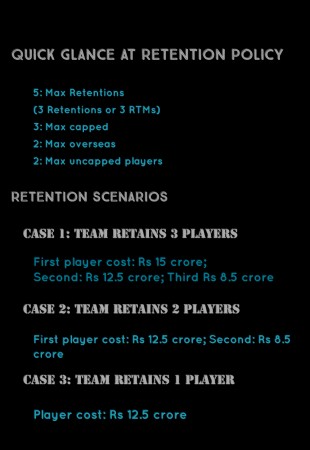 The Royals can retain players from their 2015 squad, but only if they represented Gujarat Lions and Rising Pune Supergiant in the last two editions when Royals and CSK were serving their suspension.
Hence, very few players like Ajinkya Rahane, Steve Smith, Dhawal Kulkarni and James Faulkner will be available for Royals, which seems unfair when other teams will have a whole range to pick from. Chennai Super Kings, luckily, have a number of players to pick from, including superstars like Suresh Raina, MS Dhoni, R Ashwin among others.
"Yes, they (Royals) may probably see this as unfair but this is the only way it could be worked out. The GC has tried to be as fair as it could to all the franchises," The Times of India quoted BCCI sources as saying.
The Royals might go with a clean slate for the IPL 2018 auction, though they give a thought to retaining one player, Steve Smith, who would cost Rs 8.5 crore.
Hence, the Royals need to come with their homework done well for the mega auction, which is said to be one of the biggest in IPL history. A number of players' names will go under the hammer, and there will some huge battle for capped players from India and abroad as well.