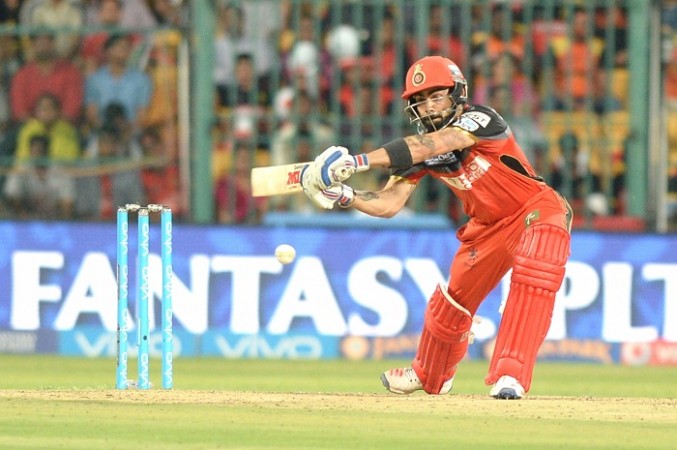 Chris Gayle, who hasn't played too much cricket, AB De Villiers, who has missed quite a few months through injury, Mitchell Starc, who has pulled out of this year's tournament, and Virat Kohli, who missed the last Test match with a shoulder problem and is a major doubt for the start of the IPL 2017 season.
Players DD should target to replace De Kock
The Royal Challengers Bangalore find themselves in the "not sure where we are" zone with just a week to go for the new campaign.
While Gayle and De Villiers should be fine, fitness wise, the fact that they have played so little cricket – Gayle has played a few domestic T20 tournaments around the world, but will that be enough for such a competitive league as the IPL? – will be a worry.
The one positive thing for RCB, as they pondered over Gayle and De Villiers' match-readiness for IPL 2017 would have been the fact that they had Kohli and KL Rahul to bank upon with the bat. While Rahul should slot right in and continue his good form with the bat, RCB now will probably have to figure out a way to pick up some early momentum without Kohli in the lineup.
With or without Kohli
As India showed in the Dharamsala Test match, not having Kohli is not the be-all and end-all; it is possible to win matches without the Indian superstar. However, that also doesn't mean Kohli will not be missed.
Nobody came even close to Kohli's statistics in IPL 2016. In 16 matches, the RCB captain scored 973 runs, with four hundreds and seven half-centuries. Kohli was in the unstoppable zone last season, and while his run-scoring form has come down a little, with a barren run in the Australia Test series, there is little doubt that the right-hander was the favourite to top the scoring charts again.
Without Kohli, RCB also have a leadership problem. They do have an international captain in De Villiers, but Kohli's presence in the middle will be a major miss.
Kohli on the injury
The India skipper said the physio Patrick Farhart would release a statement soon over how long the shoulder injury would take to heal.
"Still a few weeks to go till I can be 100 per cent on the field," was Kohli's statement during the post-match presentation after India regained the Border-Gavaskar Trophy from Australia on Tuesday. "You have to take it in your stride and move forward.
"It is not fine as of now. I don't know exactly. The physio will give an official statement soon on the time span."
That clearly suggests there is still quite a bit of recovery left.
Take a risk?
Now, the T20 game is nothing like Test match cricket, so could Kohli play for RCB, even if he is still not at a 100 per cent? After all, three hours is all it takes in T20s, and he could just come out to bat.
That is something the India captain should not do and the BCCI should make sure that Kohli isn't tempted to play for his franchise.
With the Champions Trophy coming in June and several more important series after that, Kohli is way too important a player to be risked for the IPL.
If he is to miss the first two weeks, three weeks or even four weeks, so be it.
Kohli is the kind of player who hates missing a match, and you could see how much he wanted to be in the middle as he watched his teammates battle it out against Australia in the Dharamsala Test match.
But that enthusiasm for the game and wanting to play no matter what should not trump over recovering completely from the shoulder injury, even if that means missing the entire IPL 2017 (yeah, it would be boring without Kohli, but long-term thinking should trump short-term gains).
Virat Kohli's incredible IPL 2016:

Matches: 16. Runs: 973. Average: 81.08. Strike rate: 152.03. Highest score: 113. Hundreds: 4. Half-centuries: 7. Fours: 83. Sixes: 38.

IPL career:

Matches: 139. Runs: 4110. Average: 38.05. Strike rate: 130.43. Highest score: 113. Hundreds: 4. Half-centuries: 26. Fours: 359. Sixes: 149.