The Sunrisers Hyderabad pulled off a nervy victory – their third straight at home in IPL 2017 – over the Kings XI Punjab on Monday.
On a sticky wicket, David Warner led from the front to put up 159 for six, with the Sunrisers Hyderabad bowlers then just about restricting the Kings XI Punjab, despite a quite stunning knock from Manan Vohra.
Here are a few talking points from IPL 2017 Match 19.
Manan Vohra magic:
As everyone else struggled on this sticky wicket, Manan Vohra (95, 50b, 9x4, 5x6) made it look like it was a batting beauty. Almost every shot of his came off the middle and some of the sixes he hit were of the jaw-dropping nature.
Everyone knows the talent that Vohra possesses, but we see it all too rarely. That talent of his was on full show in Hyderabad on Monday, and boy what a player India would have if it would come out of the locker more often.
C'mon, Manan, more of the same please in the future.
Bhuvneshwar, the most underrated bowler:
Why isn't Bhuvneshwar first choice in all limited-overs format for India? Yes, he has a bit more work to do in the Test matches, but boy is he brilliant in the shorter formats. He picks up wickets in the opening overs, he picks up wickets at the death, and the manner in which he bowled those yorkers against Kings XI was a thing of beauty and a joy forever.
Bhuvneshwar should be India's go-to bowler in ODIs and T20s, plain and simple.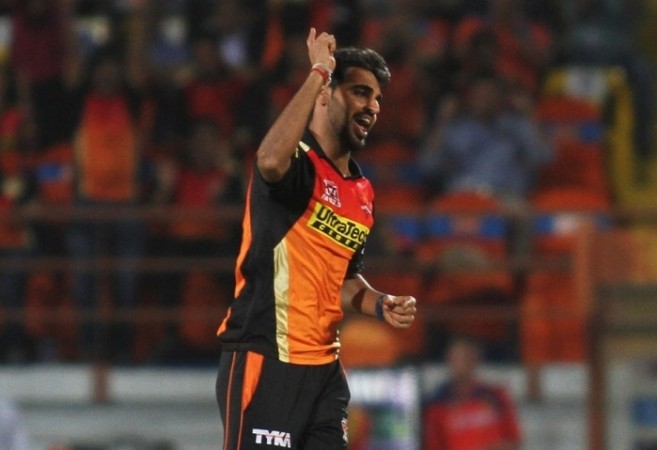 Mohammed Nabi's encouraging debut:
Another Afghan pearl in the IPL. After Rashid Khan, it was Nabi's turn to show what he is made of in one of the grandest stage of them all as far as this format is concerned.
The first steps weren't easy. He only lasted three balls in his batting innings, even if he had little choice but to go hell for leather from ball one.
And then, in his first over, he conceded ten runs, including a six from Eoin Morgan off his first ever ball in the IPL.
But these Afghanis are made of stern stuff, something Rashid Khan has already shown, and Nabi showed he is made from the same cloth.
Second over, Nabi got his own back, getting a ball to go in with the arm and keep a little low to smash the stumps of the man, who had hit him for that big six.
David Warner would love to play KXIP everyday:
Boy does he love batting against the Kings XI Punjab. This was his fifth consecutive half century against KXIP, and this would have been his most difficult time in the middle as well.
Even when he was as settled as he could be, he wasn't. Even when he had played much more than one third of the balls in the Sunrisers innings, he looked out of his comfort zone.
And yet, Warner (70 n.o., 54b, 7x4, 2x6) found a way to score runs, to hold one end up and to make sure that the Sunrisers Hyderabad bowlers would have the runs they need to defend.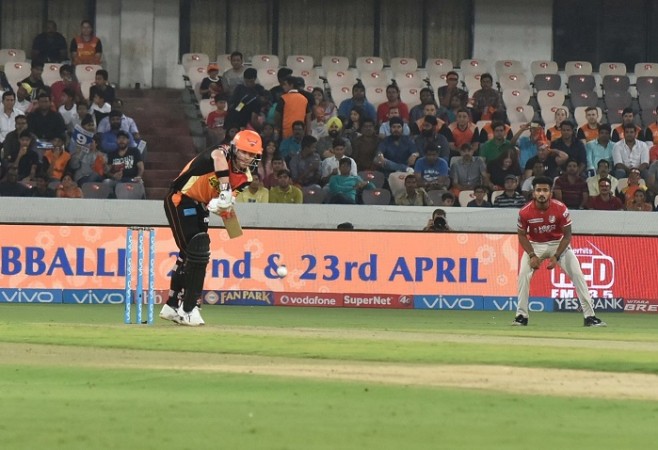 Bowlers answer Kings XI's call, for a while:
The first six overs were brilliant, with Ishant Sharma actually looking capable of playing T20 cricket, which isn't something you would often say.
But then, slowly but surely the Sunrisers Hyderabad wore them down, and, in the end, the bowlers gave away 10-15 runs too many. This was a decent reply from the bowling attack, though, after Maxwell had called them out following the heavy defeat to the Delhi Daredevils.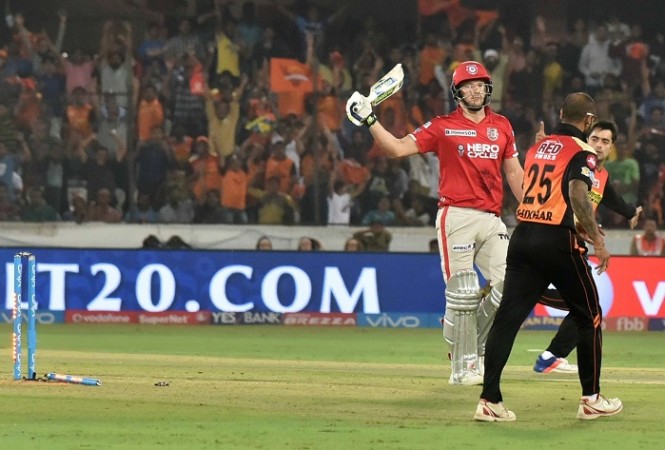 What's wrong with David Miller?
Remember that knock back in 2013, when Miller made mincemeat out of the RCB bowling to single-handedly pull off a win? Where has that Miller gone?
He was such a dynamic player, a batsman filled with confidence, who would take on the bowler with no fear and more often than not come out on top.
Unfortunately, that David Miller has gone on a vacation at the moment and nobody knows where that particular version is holidaying. The sooner someone gets that Miller back, the better, because the version that is currently playing for KXIP isn't the David Miller we all want to see.
Sunrisers Hyderabad need to turn it on away from home:
Wins at home are fine, but SRH need to unlock the path to winning games outside Hyderabad as well.
Admittedly, their first two away games were at two of the most difficult venues to win at – Wankhede and Eden Gardens – but the worry is the fact that SRH weren't even competitive in either of those games. They need to turn it on, with bat and ball, away from home as well.