Both teams are coming off losses, knowing they did not play even remotely to their potential. So, both teams have a lot to prove in IPL 2017 Match 9, which will see the Rising Pune Supergiant host the Delhi Daredevils at the MCA Stadium on Tuesday.
RPS saw their positive start to the IPL 2017 season come to an abrupt end when they lost to the Kings XI Punjab on Saturday, and they will hope home comforts come to their rescue in their third match of the Indian Premier League season.
The Delhi Daredevils were poor with the bat in their first match, and that will, obviously, need to change if they are to pick up their first win of the season.
Here is a look at how Rising Pune Supergiant vs Delhi Daredevils could go.
If RPS bat first:
Ajinkya Rahane has a new opening partner as RPS finally come to their senses and include Faf Du Plessis in the lineup. As a result, there is a sea change in the opening partnership. Rahane and Du Plessis don't go six-crazy, but they manage to get 51 in the first six overs, playing some nice, normal cricketing shots.
The two continue their partnership, until Shahbaz Nadeem picks up the vital wicket in over number nine, as Du Plessis plays one on while trying to cut a ball that was too close to the stumps.
Steve Smith comes in and builds another partnership, with Rahane soon going on to complete his second half-century of IPL 2017. Smith is also looking good, but just when everything looks hunky dory for RPS, the wily Zaheer Khan gets a double strike, picking both the settled batsman in the same over.
Ben Stokes and MS Dhoni are required to finish off the innings in style, and finish it off in style they do, as RPS post a total of 194.
With a big total to chase, the pressure is evident, and the Delhi Daredevils can't get off to a great start, with Aditya Tare falling in the first over to Ashok Dinda. Shardul Thakur then bowls another good over as RPS make a good beginning with the ball.
That good start becomes even better when Karun Nair is picked up by Imran Tahir, with the South African, playing against his former team, finishing the game with another two wickets to his name and the Purple Cap on his head.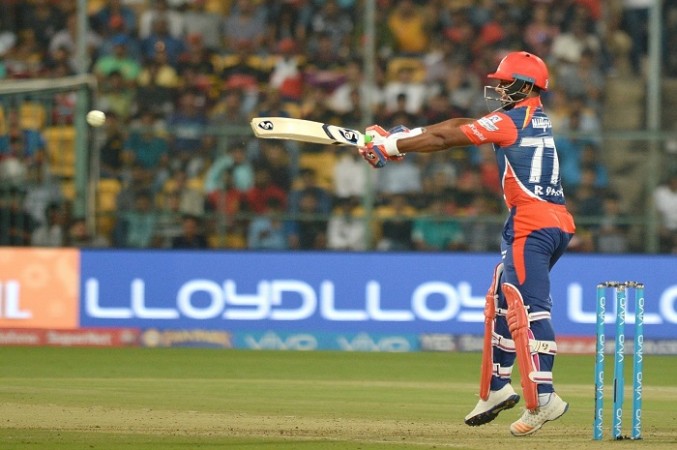 Sam Billings and Sanju Samson put together a decent partnership, but once the latter falls to a poor shot, DD are staring down the barrel.
Rishabh Pant again shows his talent, as the left-hander put on a partnership with Billings which causes a few frowns to come on the RPS players' faces. These two take it real close, bringing the equation down to 27 needed from the final two overs.
Then, off the penultimate over, Stokes gets his English compatriot. Chris Morris comes and goes quickly as well, with Carlos Brathwaite (if he plays, otherwise Corey Anderson) given the opportunity to try and pile more misery on Stokes.
That doesn't happen, though, and RPS sneak home.
If Delhi Daredevils bat first:
Tare and Billings add 31 runs, with the former dismissed off the last ball of the fourth over. Billings and Karun Nair, however, build a solid platform, by staying together for eight-and-a-bit overs, in which 68 runs are added.
When Karun is dismissed, Pant is sent in above Samson and the left-hander starts quickly, hitting a six and a four off his first four deliveries. After a quickfire 23, though, Pant is dismissed by Tahir.
Billings, however, is still there and a few reverse-sweeps and ramp shots later, along with a bit of help from Morris and Brathwaite/Anderson, DD manage to make 174 in their innings.
It is quite a chaseable score, and RPS go about hauling it down with great finesse. Rahane and Du Plessis make sure they don't give the Delhi Daredevils hope by losing early wickets, and that sets the game up for the Rising Pune Supergiant.
Smith comes in and sees his team through till the end, much like he did in their first game, and with Stokes and Dhoni contributing as well, RPS reach their target with seven balls to spare.