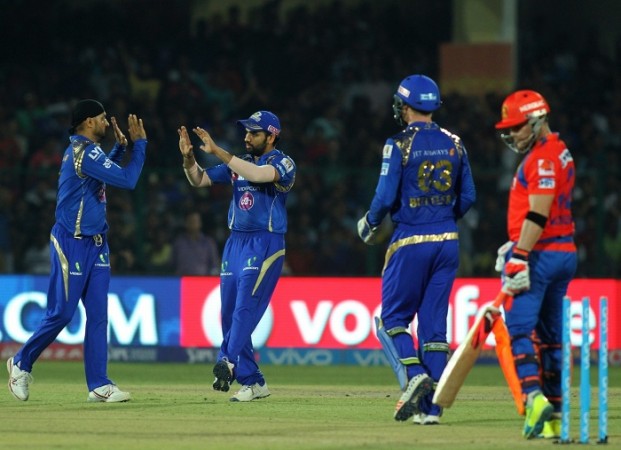 The IPL 2017 is a fortnight away, and all the eight participating teams will be gearing up for a close contest in the 10th edition of the competition. The IPL, being a T20 format, is a huge challenge for the bowlers, with batsmen trying to score quick runs. Additionally, pitches assist batsmen and the shorter boundaries make run-scoring easy, which is not to the liking of Mumbai Indians bowler Harbhajan Singh.
Read: IPL 2017 complete schedule
One has to understand that crowds pour out in numbers to watch the batsmen come up with some incredible batting performances. Fours and sixes attract the crowd and the shortest format of the game has primarily been a batsman's game around the world.
It is a challenge for bowlers in the IPL to contain the batsmen and also pick wickets. It is such tasks, which makes the IPL super competitive. With the introduction of IPL and such leagues, bowlers have become wise, and try a variety of balls in search of that crucial wicket. Nowadays, spinners are also used in first six overs as wicket-taking options.
Though Harbhajan knows containing batsmen is a difficult job in the IPL, such conditions and competition will test the bowler. With top players from all around playing in the IPL, the bowlers do not have much room for errors either.
"It is very hard to be a bowler in the IPL. On such batting wickets, it is hard to contain a batsman. Haan, agar thodi boundaries badi ho jaayein toh acha hoga (if the boundaries get a bit farther, it will be good). Or, if they can make pitches that help the bowlers more than the batsmen, then it will be an even match," Hindustan Times quoted Harbhajan as saying.
"You have to take it as a challenge. You can't say that it is difficult, and use it as an excuse to not perform. A sportsman must have the passion to perform, whatever the conditions or circumstances might be."