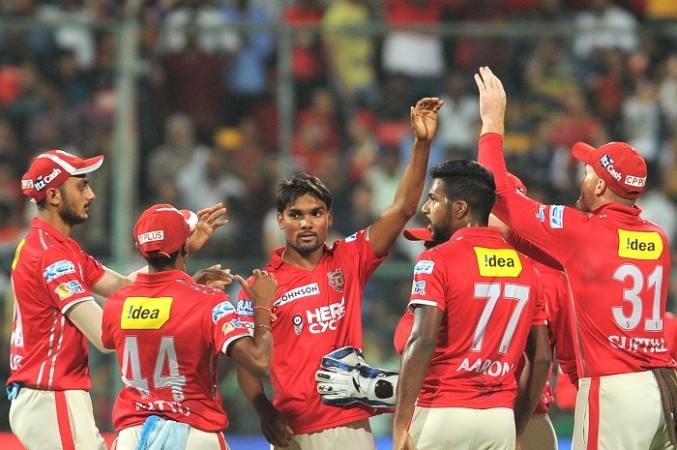 The Kings XI Punjab are still in contention for IPL 2017 Playoffs, and need to win at least three of their last four matches to progress. Their opponents for Sunday, Gujarat Lions are out of the race, but they are keen to play some brilliant cricket and beat KXIP in Mohali.
It could be an interesting encounter, with quality players from both teams. Both KXIP and GL have solid batsmen in their line-up, which means a high-scoring affair in on the cards.
Here is how the match could go in Mohali.
If KXIP bat first
Martin Guptill strikes the first ball for a brilliant four. He wants to score quick runs, which is his natural game. Guptill is dealing in boundaries during the Powerplay while Hashim Amla is playing second fiddle. They score 69 runs in first six overs.
Amla also wants to join into the act, but he falls shortly after hitting his first six of the match. Glenn Maxwell promotes himself up the order. Guptill and Maxwell are going berserk. They are making life miserable for GL.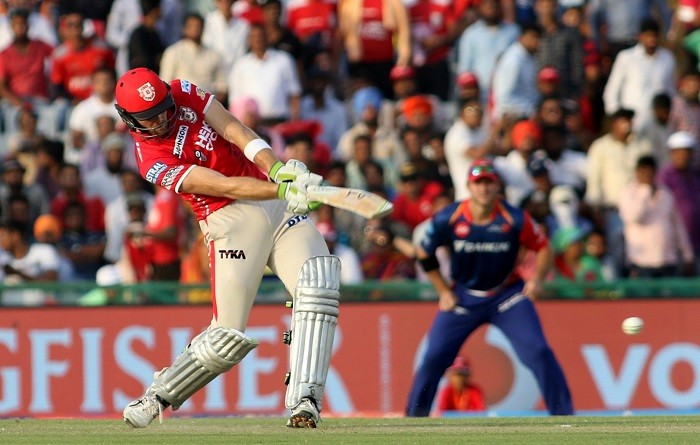 Guptill is gone in the 11th over, but he has provided a perfect base for the rest of the batsmen to follow. Maxwell is still playing his shots, and he completes his fifty in the 15th over as well. Maxwell is looking in great nick, and he middles the ball to perfection, but a wonderful catch in the boundary line sends the captain back in the 17th over.
However, KXIP, with Shaun Marsh and Axar Patel steer their team towards 181 runs in 20 overs.
Ishan Kishan is outdone by Sandeep Sharma's swing, and is out for a golden duck. Aaron Finch has hit some boundaries, and Suresh Raina is looking good as well. These two players will be crucial in the chase, but both of them are out in the tenth over.
That is disaster for GL as they were going really well. There is pressure on Dinesh Karthik, who is accumulating his runs in singles, while Dwayne Smith is struggling to find the gaps. The required run rate has climbed to 12 runs per over. Smith finally hits one off the middle of his bat, but he is held in the boundary line.
All eyes are on Dinesh Karthik, who succumbs to pressure, and is out. GL only score 140 runs in their 20 overs to lose the game.
If GL bat first
Ishan is using all the width given to him by the KXIP bowlers. Finch, on the other hand, is also striking it clean. After their good start, Maxwell decides to bring himself on, bravely, during the Powerplay, and strikes gold. Maxwell sends both the players in the dugout, and GL are in further trouble as Raina is also out few overs later.
Karthik is trying to rebuild the innings, trying to play some occasional shots. But he is also running out of partners. Smith is gone in the 13th over. Faulkner and Karthik are trying to up the ante, and the Indian player decides to cut loose, which leads to his downfall. He is out.
However, Jadeja changes the game with his big-hitting. He finishes off GL's innings with 18-ball 35, which helps them score 172 runs.
Guptill is in hurry to reach the target. He is playing his favourite aerial shots while Amla is hitting the ball all along the carpet. It seems to be a wonderful combination at the top, reaping benefit in such a chase. They score 89 runs in the first ten overs, and Guptill also comes up with his fifty.
Manan Vohra joins Guptill after Amla is clean bowled by Jadeja. Vohra fails to even open his account, he is out for a duck. Maxwell walks to the crease, and the two players enjoy a 60-run partnership, which has brought them closer to the target.
Though Guptill is out for 78 runs, Maxwell helps KXIP chase down the target in the 19th over of the match.