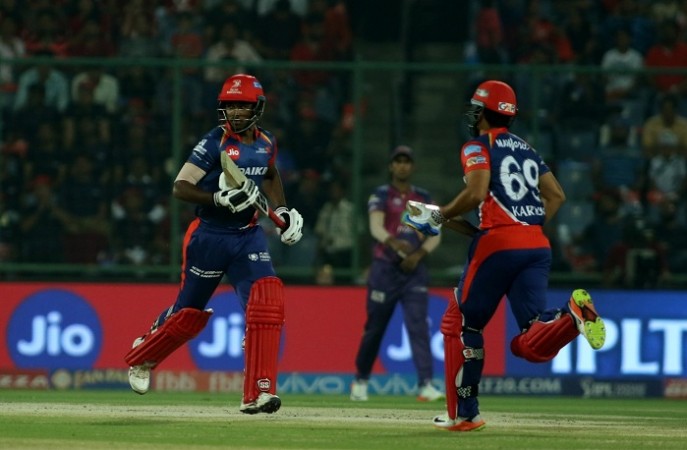 When Royal Challengers Bangalore face Delhi Daredevils for the final match in IPL 2017 league stages on Monday, May 14, it could be an absorbing game. Both the teams are desperate to end their season on a high after a poor campaign.
No doubt, Royal Challengers Bangalore and Delhi Daredevils have quality players, but they could not just deliver. This IPL 2017's Match 56 is their final chance to redeem some pride and give their dejected fans a reason to cheer.
Here is how the match in Delhi could go:
If DD bat first
Sanju Samson is middling the ball with perfection. His opening partner, Karun Nair, is also playing some wonderful shots. They score 59 runs in the first six overs, and the duo complete DD's 100 runs in the 11th over as well.
With all wickets intact or Delhi Daredevils, both the openers cut loose, and are dealing in boundaries. Nair, however, goes for 51 runs in the 14th over after which Samson and Rishabh Pant are making merry.
After Samson gets out, Corey Anderson is promoted up the order and the two players power DD to 193 runs in 20 overs.
With such a huge target, RCB need their big guns to fire, but Virat Kohli fails to even open his account. All eyes are on Chris Gayle, who raise RCB's hopes with some attacking play in the Powerplay.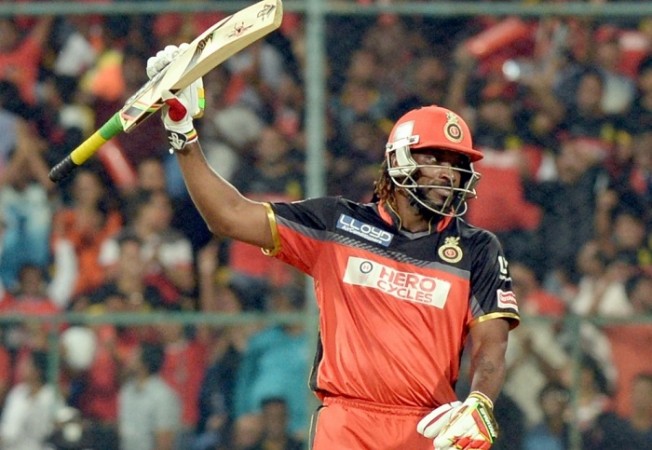 RCB score 69 from 6 overs, but Gayle is back in the dugout after he getting caught in the deep. Though Shane Watson plays his shots, and tries his level best, the required run rate is always increasing. After Watson falls, followed by Travis Head, Kedar Jadhav is involved in a lonely battle, but he also cannot help his team cross the finishing line.
If RCB bat first
Gayle wants to leave an impression in the final game. He is taking the attack to the DD bowlers, and completes his 50 as well. Kohli is also going on at a healthy rate, but they lose both their wickets in the ninth over, with RCB on 93 runs.
Watson and Head are just building a good partnership, and score 50 runs in the next seven overs. They go hammer and tong in the last few overs to help RCB score 198 runs with both the players scoring half-centuries.
DD are in trouble early on, Samson and Nair are out in the first three overs. Shreyas Iyer is looking clam, but there is a need to up the run rate and in trying to do so, he is out with the scoreboard looking dismal – 34/3 in six overs.
From there on, they never really recover, and despite some good hand from Anderson, they are skittled out for 140 runs to lose their last match of IPL 2017.