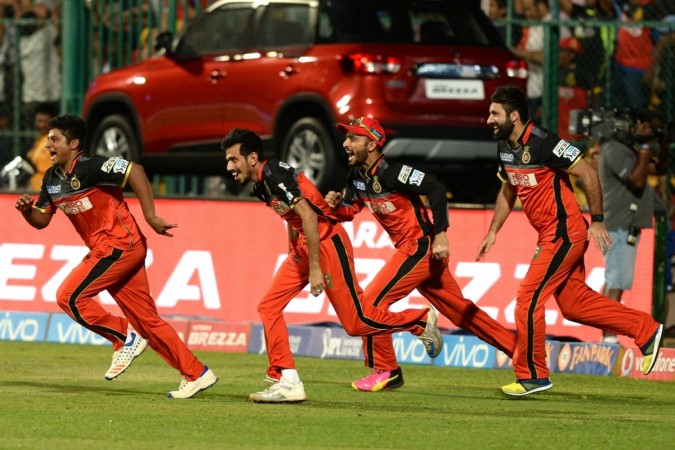 The Indian Premier League's next edition (VIVO IPL 2017) could emerge as a good opportunity for the Narendra Modi government to encourage people towards embracing digital economy, given the event's reach and popularity in India.
It is pertinent here that the second ODI between India and England to be played on January 19 in Cuttack, Odisha, will see the organisers switching to almost total cashless sale of tickets.
"Since there is a shortage of cash across the state due to demonetisation, we have decided to go cashless or allow digital transactions for the benefit of the people," news agency IANS quoted the Odisha Cricket Association (OCA) Secretary Ashirbad Behera as saying recently. Tickets priced above Rs 2,000 won't be available for cash.
The first biggest sporting event of India next year, the VIVO IPL 2017 has already started making news with the announcement of player retention for the edition.
The 10th season of the IPL is expected to begin around April next year and auctions are scheduled to be held in February, when a large number of players will go under the hammer.
Though commercial details of IPL 2016 are not yet available, IPL 2015 was estimated to have contributed about $182 million to India's gross domestic product (GDP), according to KPMG.
Further, the total economic output that can be linked to IPL 2015 matches was pegged at $418 million. As a brand, IPL commanded a huge value even two years ago.
"In 2015, the valuation appraisal firm Duff & Phelps estimated the IPL brand to be worth $4.5 billion (Rs 27,000 crore)," the BCCI said in its annual report for 2015-16.
From a viewership perspective, the event is known for grabbing record eyeballs, especially as the elimination rounds begin. For IPL 2016, there were 361 million viewers, up from 192 million the previous year and 108 million in the first edition in 2008, according to the BCCI report.
While income from ticket sales for IPL 2016 are yet to be declared, the BCCI's statement of accounts put the figure at about Rs 15.94 crore for the previous edition (IPL 2015).