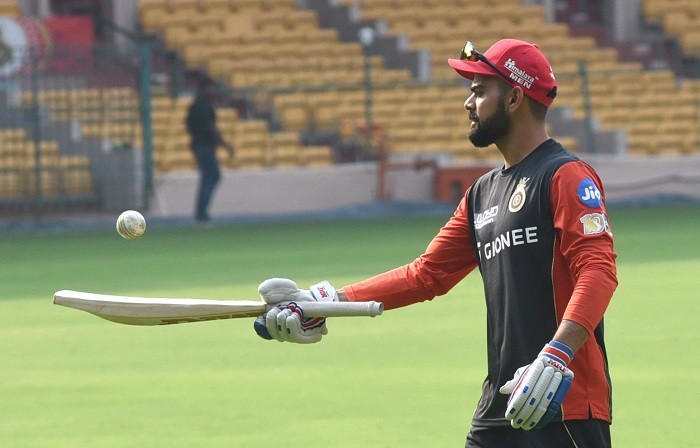 IPL, one of the popular sporting events, is just one day away, and one cannot wait for the mega contest to take shape from Wednesday. What makes the IPL so special? Besides the grand mix of foreign and Indian players, it is the quality of cricket, which makes it a mega spectacle.
With a minimum of one match per day till the Playoffs, cricket fans can sit back, relax and watch the entertainment from their couch or even better if one can make it to the venue for that thrilling action.
The IPL 2017 is expected to be a cracker of a competition. With it being the tenth edition, franchises have become smart after their IPL experience from the past. The same intelligence was witnessed when teams sat down during the auction on February 20, spending wisely to strengthen their team. Some of the teams splurged on few players, while some decided to use their money to buy some Indian imports, at lesser money, but in the process building a squad with depth.
Likewise, here at International Business Times, India, we are trying find our best XI, which could beat any team in IPL 2017. We have followed the IPL format, which says that the team should comprise seven Indian players and four foreigners in the playing XI. The team also includes players, who might miss the first few matches of the season.
So, here I am with my thinking cap on......
Chris Gayle (RCB)
Just the name – Chris Gayle – is enough to instill fear among the bowlers. Such is his skills with the bat that the he can destroy any team in the first six overs itself. The West Indian knows it all about the IPL, and hitting sixes in the competition seems to be his hobby as the big left-hander has cleared the ropes 251 times in the IPL, most by any batsman. If Gayle gets going, and provides a solid platform, rest of the batsmen in this line-up can just go for the KILL and bat out the opponents.
IPL careeer: 3426 runs in 92 matches
Rohit Sharma (Mumbai Indians)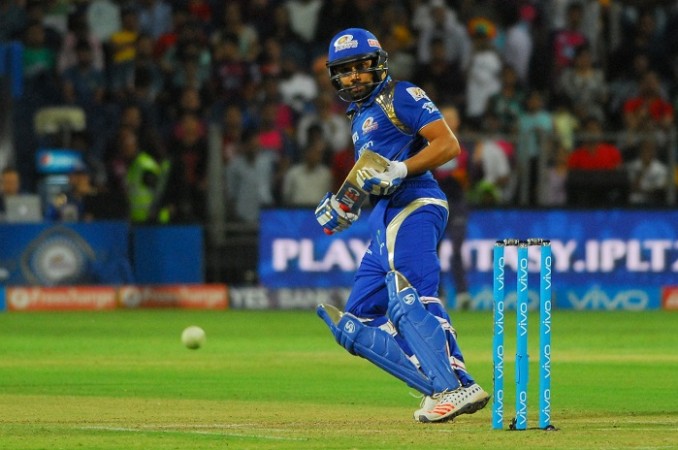 The hitman of Indian cricket has been one of the most consistent players in the IPL. So, one did not have to think twice before picking him in the XI. With Gayle at the other end, Rohit can just play his normal game, which is also aggressive, but more elegant, and the opening partnership will include Rohit's grace along with Gayle's power. Can you have a better opening pair?
IPL careeer: 3874 runs in 142 matches
Virat Kohli (Royal Challengers Bangalore)
One could have added Kohli in the opening role, but the India captain, who walks into bat for India at number three also could fit into this role solidly for various reasons. He is someone, who can play as per the situation demands. If this batting line-up is in trouble, Kohli can play a normal game, and he can also put his feet on the accelerator if the openers start well. It is his successful IPL career and his ability to adapt in all conditions, which will make him as the first pick in the team.
IPL careeer: 4110 runs in 139 matches
AB De Villiers (Royal Challengers Bangalore)
The South African is another player, who will walk into any team in the IPL. He has all the shots in the book, and I wonder if any other player in the competition can play like him - sweep, paddle, reverse, straight down the ground, Dilscoop, cross bat and that elegant drive. He is just a treat to watch, no wonder the chants of ABD, ABD, ABD have become popular.
IPL careeer: 3257 runs in 120 matches
Yuvraj Singh (Sunrisers Hyderabad)
Though this might not have been an ideal choice for many, we had a hard look on other players too. Come on, Yuvraj, on his day can win matches single-handedly. He smashed Chris Broad for six consecutive sixes in a World T20 game. Period. The left-hander's game might have been on the downward slide, but there is no way one can ignore the skills of Yuvraj, who can contribute with both the bat and ball. Along with his solid batting, his slow-left will come handy.
IPL careeer: 2335 runs in 108 matches
MS Dhoni (c, wk)(Rising Pune Supergiant)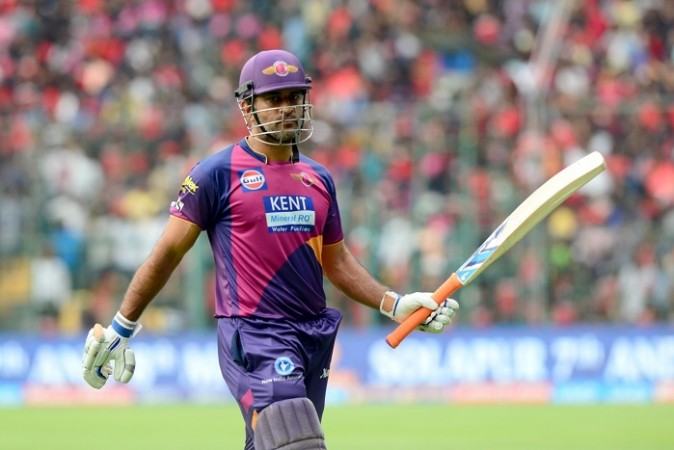 Do we need to think about choosing a wicket-keeper for the IPL? Even if we allow a robot to pick IPL XI, Dhoni's name would surely find his way into the team. The former RPS captain's match-winning performances with the bat from impossible situations, sometime dramatic, and his on field cool demeanour are sufficient to be handed the captaincy role as well. There is no one in world cricket that can marshal his troops as well as Dhoni. Let us not get into his records much, it is ridiculously good.
IPL careeer: 3271 runs in 143 matches
Ben Stokes (Rising Pune Supergiant)
The Englishman had to be here in this list, even if it is for the Rs 14.5 crore, which RPS paid to get him into the side. World cricket does not have many all-rounders in the bracket of Stokes, who can take wickets with his pace bowling, and also score runs in the middle order. He could have been in our XI even if he was just a batsman. Did I get overboard here?
IPL career: Set for debut in IPL 2017
Ravindra Jadeja (Gujarat Lions)
Another all-rounder, but he is more into the team for his slow left-arm. After his impressive performance in the home season for India, where he took wickets left and right, he is the key spinner in this team. Add his batting ability, and especially those useful 30 and 40 runs at the end, it could prove to a difference between a loss and victory.
IPL careeer: 1574 runs, 77 wickets in 126 matches
Amit Mishra (Delhi Daredevils)
R Ashwin would have been the first pick, obviously, but with his sports hernia problem ruling him out of the IPL, there can be no better replacement than Mishra. The leggie might have been in and out of the India team, but his performance in the IPL just stands out. Let me throw you an interesting fact - Mishra is the second highest wicket taker in the IPL, which sells himself into the team.
IPL career: 124 wickets in 112 matches
Lasith Malinga (Mumbai Indians)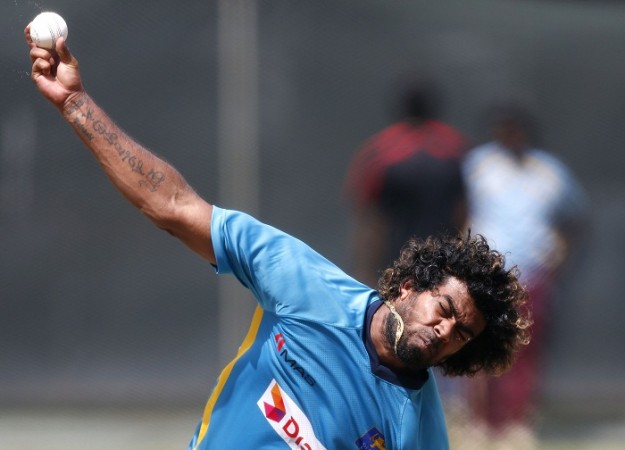 Yeah, Yeah, all those injuries talks and he may not be fine and all that stuff, but hey, Malinga is Malinga, and there is no one who can ever stand close to him. Records speak volumes, and his 143 wickets in IPL make him the most successful bowler in the IPL. Let's ignore this stat of his and just concentrate on his bowling – his yorkers, change in pace with a good mix of varieties and his economy 6.67 makes him an instant pick.
IPL career: 143 wickets in 98 matches
Ashish Nehra (Sunrisers Hyderabad)
The old-war horse of India cricket had to be there in the list. His experience, playing at the top-most level, has made him an intelligent bowler, even more so now. Nehra can use the new ball to swing it both ways, and take early wickets, which is what Dhoni would want from him. He can also bowl at the death. Besides that, the wisdom he shares to his fellow bowlers can be like gold dust, precious little gem.
IPL career: 98 wickets in 82 matches
Here are some notable (came close to the playing XI) omissions: Gautam Gambhir, Jasprit Bumrah, Umesh Yadav, Harbhajan Singh, David Warner, Shane Watson, Brendon McCullum, Tymal Mills and Kagiso Rabada.