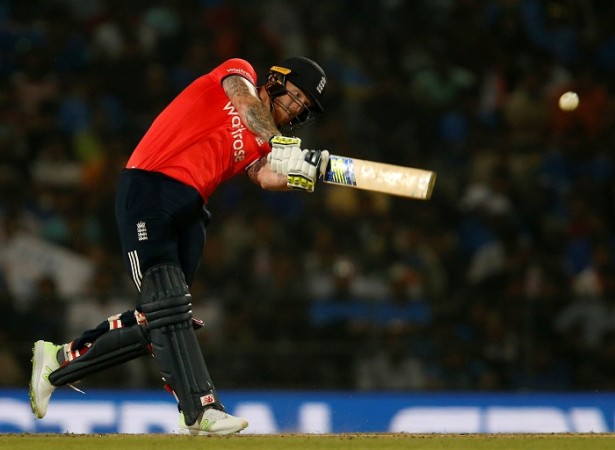 The Indian Premier League (IPL) 2017 auction is just four days away, and there is large pool of international and domestic players, who will go under the hammer in Bengaluru on Saturday. It is that time of the year, where players become millionaires overnight, and some of the cricketers will be dreaming of a mega pay day.
Read: Team interested in Ben Stokes
In the upcoming IPL 2017 auctions, one of the players, whose name has been spoken of highly is Ben Stokes. The England all-rounder is one of the sought after players, with teams like Royal Challangers Bangalore, Rising Pune Supergiants and Gujarat Lions in the fray, meaning there could be a bidding war amongst teams for the Englishman, eventually helping Stokes become richer.
However, there is some bad news for Stokes and rest of the English players as well. As per his England contract, 0.5 per cent of his salary will be deducted from his contract everyday when he will be in the IPL, reported telegraph.co.uk. That means, he will be losing around Rs 84 lakh (£100,000) from his England salary.
But, there is a reason as to why Stokes will be suffering such loss. It is because England and Wales Cricket Board (ECB) compensates counties with money as their player will not be playing in domestic cricket when it is going on. England will also host Ireland when the IPL is on full swing, but if picked by a franchise, he might be allowed to play in IPL 2017.
Stokes is said to have a base price in excess of Rs 2 crore, but for the player to earn good money, the price needs to shoot up considerably as he will also have to give a portion of that money to ECB and his agents as well. But with Stokes in great demand, one can expect the teams to be involved in some sort of a war bidding on Saturday.
As of now, players such as Eoin Morgan, Jason Roy, Chris Jordan, Tymal Mills and Ben Stokes have agreed to be a part of the IPL auction. They are all presently in India for the T20 series. Even if none of the England players are picked in the auction, Jos Buttler and Sam Billings, who were retained by Mumbai Indians and Delhi Daredevils respectively, will be keen to keep the England flag flying high in IPL 2017.