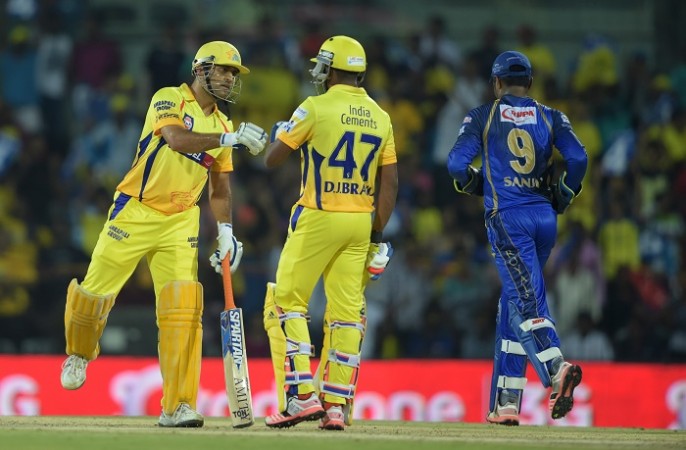 Gujarat Lions will look to prove a point under the leadership of Suresh Raina in IPL 2016. He will be rubbing shoulders with his former Chennai Super Kings (CSK) mate Dwayne Bravo in the Gujarat Lions squad.
Bravo played a crucial role in CSK under the leadership of MS Dhoni, and will look to play a similar role for the Gujarat Lions.
But the West Indian all-rounder said he would miss playing under the captaincy of Dhoni.
That does not mean Bravo will not like playing under Raina. Bravo said he would try and give his best for his new franchise in the IPL 2016.
"Yes. I will miss Dhoni's leadership and any player for that matter will miss him because he is one of the best captains in the world," Bravo was quoted as saying by the Press Trust of India.
"We do play under different captains. But, it is a good opportunity for Suresh Raina to show his leadership skills. We players have to give that support. Hundred percent we are going to support Raina."
The right-handed all-rounder also believes Raina is a seasoned IPL campaigner and has a lot of experience under his belt. Therefore, Raina is the right man to lead the Gujarat Lions' charge.
"Suresh Raina has years of experience and is the right man to lead the side. We are confident that he will do a good job. I have not met the team as of yet. We have new owners and I will have new teammates. He has a good team and will to excel," Bravo added.
The West Indian firmly stated in reply to people who say Gujarat Lions are the new CSK: "There will not be another CSK. But, I think the people in Chennai will support Gujarat Lions because we have five players from CSK team.
"Besides me, there will be Raina, Brendon McCullum, Ravindra Jadeja and Dwayne Smith. I am excited about the new team, new franchise but we have the core of CSK players. We know how to win matches and we will be a force to be reckoned with.
"It is going to be a competitive tournament. IPL is a prestigious tournament and every team will want to be IPL champions."