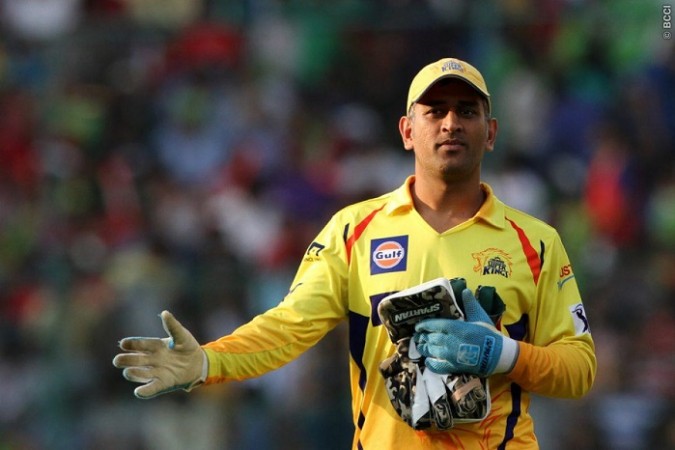 The next two seasons of the IPL will showcase two new franchises in the form of Rising Pune Supergiants (RPS) and Gujarat Lions (GL), who have replaced two of the most popular franchises in Chennai Super Kings (CSK) and Rajasthan Royals (RR).
The two new teams flexed their financial muscles in the recently conducted IPL 2016 Player Auction.
After buying and drafting some of the biggest players in the world, RPS launched their jersey on Monday, with their captain MS Dhoni, who has led CSK for so many years in the IPL, making his presence felt.
RPS owner Sanjiv Goenka, along with Dhoni, unveiled the jersey that the team will sport for the next two seasons of the IPL.
Speaking about his new team, Dhoni also admitted he hasn't quite "moved on" from CSK.
"After eight years of IPL, it feels very different to play for any other team. All of a sudden if you want me to say that I am very excited to play for a new team and don't give credit to CSK and the fans for the love and affection they have given us, then it will be wrong," India captain was quoted as saying by PTI.
"I would be lying if I say I have moved on. That is the special part of being a human being. There's got to be an emotional connect after eight years with the CSK.
"But as a professional, I would like to thank the Pune team for picking me. There will of course be the added responsibility as the captain, but as a professional, we are supposed to do the job with more than hundred percent commitment. And that is what we will try to do."
Needless to say, that CSK and RR will be missed for the next two years. But the players from the two franchises went under the hammer in the IPL 2016 Player Auction on February 6, after five players from either side were already roped in earlier by RPS and GL, from the players draft in December 2015.
RPS had the luxury of drafting Dhoni, R Ashwin, Steve Smith, Ajinkya Rahane and Faf du Plessis in the players draft. Following that, they bought qute a few players in the auction as well.
Recently, they roped in two more players in the form of Albie Morkel and Saurabh Tiwary from the Delhi Daredevils. Looking at the core of Dhoni's new squad, it is clear he wanted a similar side to the one he was leading at CSK.
Check out the video of the jersey launch here: