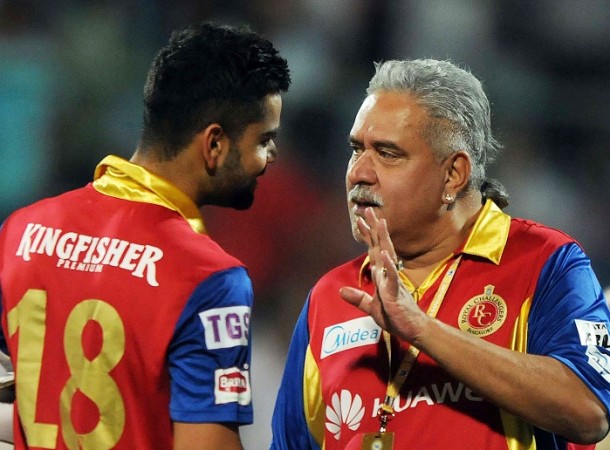 There were concerns over Royal Challengers Bangalore's (RCB) future in the IPL after their owner Vijay Mallya fell into legal trouble over defaulting of loans.
Now, Mallya has stepped down from his post of the director of the Royal Challengers Sports Private Limited, which owns the RCB franchise in the IPL. The team intimated BCCI about this over an email.
He will no longer be the boss of one of the most popular franchises in the cash-rich league. Mallya will just be the honorary chief mentor of this side.
Russell Adams will be the new man-in-charge of the team. Adams is the vice-president of Commercial Operations and Cricket Academy at RCB and from now he will be the point of contact for the Board.
The mail also stated that Siddharth Mallya will continue to remain in the Board of Directors, but with a 'limited role.'
"Yes, we received an email communication from Russell Adams, who will now be the man in-charge of the RCB team. The e-mail stated that Dr Vijay Mallya has resigned from his post as Director of RCSPL and will only be an Honorary Chief Mentor till his son Siddhartha is in the Board of Directors," a BCCI official was quoted as saying by PTI.
"BCCI has some strict rules and regulations in place regarding franchise ownership changing hands. The owners need to intimate BCCI beforehand whether there is partial or complete transfer of stake," the official added.
"As of now they have made it clear there is no change in ownership pattern in RCSPL which is a subsidiary of United Spirits, which is controlled by Diageo."
RCB was bought by Mallya back in 2008, for a whopping $111.6 million.