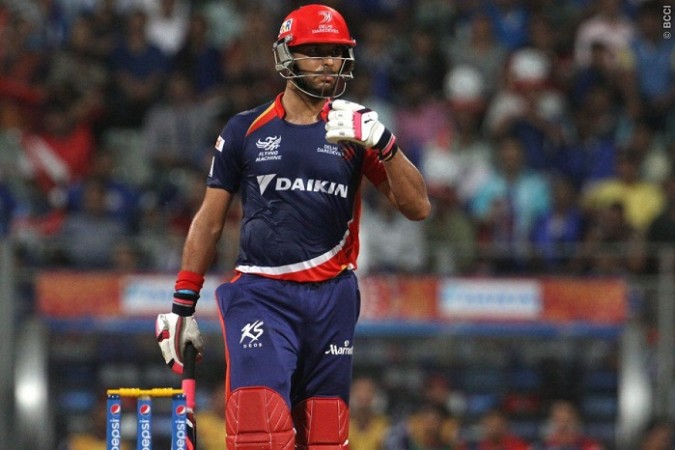 The ninth edition of the IPL, which is set to start on 9 April, will witness eight teams, including two new franchises — Pune and Rajkot — battling it out for the prestigious 2016 Vivo IPL title. Before the IPL franchises battle it out on the pitch, they have an equally important challenge during the auctions in February.
With India players like Yuvraj Singh and England's Jos Buttler among other stars set to be included in the auction pool, all eight franchises need to come well prepared to bid for players who fit their bill and accordingly strengthen their existing squads.
The February auction will witness IPL franchise-owners along with their respective coaches being involved in some huge bidding. Mumbai Indians former coach John Wright knows what it takes to sign class players during the auction, which will eventually help teams win the title.
There is much more to the IPL auction than meets the eye. All the franchises come with their homework done well, as they have to deal with the exact amount of money they have during the auction. They cannot go overboard for a single player, as it means they will have to use less money to sign other players, which can be a major drawback.
"It differs from franchise to franchise. What you find now is a lot of preparation goes into those decisions, a lot of thought and then a lot of economics. You have a salary cap and each team is looking sometimes for a different player to fill their gaps and we are all looking for THAT young talent. There are a lot of decisions going into the players that we pick," Cricbuzz quoted John Wright as saying in an interview.
Wright believes anything can happen during the auction. Some players might not attract interest in the auction, but may be one of the key targets for one team, which means the franchise will be in huge profit with no other team hankering for his signature.
"Sometimes it is hard to predict because auctions can be a funny thing. If sometimes there is a player you want, no other team wants it. That's a good situation to be in. And there are situations where there is huge interest. If that happens, you have to balance how much money you can spend and who else you need," added Wright.
Franchises have their eyes spread all across the world, and players who have been impressive in domestic T20 events will have a chance to make huge moolah. For example, with the ongoing Big Bash League (BBL) in Australia, consistent players such as Travis Head, Joel Paris, Scott Boland are expected to be fiercely bid for.
"All the players understand that when leading into an auction if they perform well, they become the 'talked-about player'. That helps. There are quite a lot of things," said Wright.