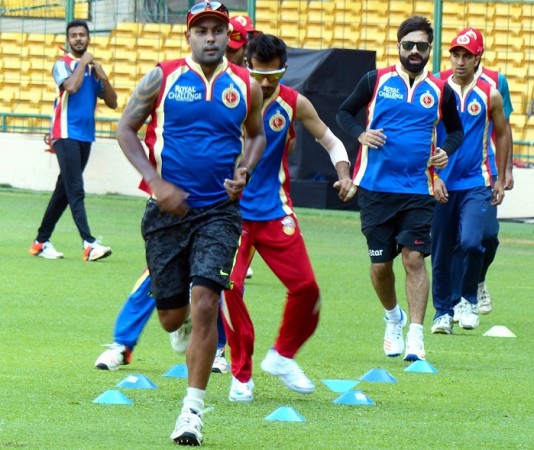 Royal Challengers Bangalore (RCB), a team that hosts an array of superstars like Virat Kohli, Chris Gayle, AB de Villiers and others, are gearing up for the new season of the IPL. Besides the veterans, they also have a number of new recruits for IPL 2016.
And two of them are Stuart Binny and Shane Watson, who used to share the same dressing room as teammates at the now-suspended Rajasthan Royals. RCB have a number of exciting talents in their ranks and captain Kohli will be have a hard time deciding on his playing XI.
Click here for the team preview of RCB.
The role of an all-rounder in the team is always important, especially in T20 cricket. Thus the role of Watson, who has been one of the best in business for so many years, and Binny will be crucial as well. However, Binny has denied competing with Watson for that all-rounder spot in the team.
"I don't think it is between me and Wato (Watson). He falls under foreign category. He will be vying with foreign players. I am not worried whether I will get into the playing XI from the very first match. My role is to get as much as practice right now," Binny was quoted as saying by the Press Trust of India.
"I have played with Wato for five IPL seasons. So, I know exactly how Wato plays this brand of cricket, and the boldness he has when he comes out to play his cricket."
Binny is happy that he will be sharing the dressing room with the stars of the cricketing world and is looking forward to give his best for RCB in IPL 2016.
"I will be looking forward to sharing dressing room with Gayle and De Villiers. I haven't played in the same team but have played against them," Binny added.
"This tournament is going to be crucial for us. We don't have too much time before we go into the first match. So, whatever we pick in the next two to three days will be important."