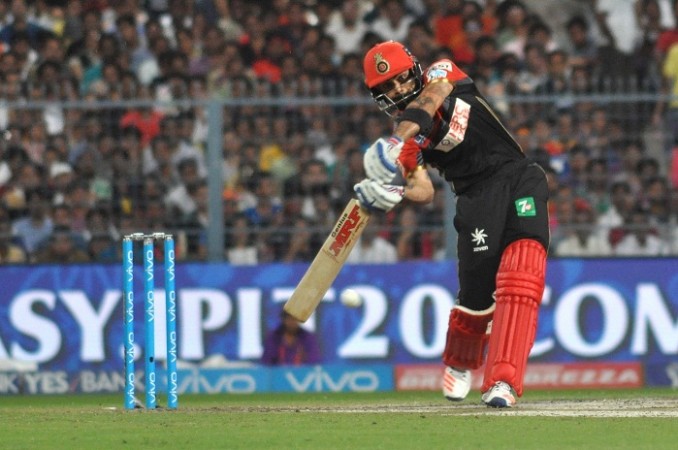 Virat Kohli has all the shots in the book, dominating bowlers with ridiculous ease, and hitting them all around the park. Kohli does not fear any bowler in his current form, and it would not be wrong to state Kohli is currently the best batsman in world cricket, alongside AB de Villiers. It has been a treat to watch Kohli bat for India and RCB of late.
Kohli has scored 752 runs at an average 83.55 in IPL 2016, and he has been showered with praise over his consistency and his incredible performances, including three centuries.
It is not only his performances in IPL 2016, but he has been in top-class form for India as well. Kohli was India's best player in the World T20, winning matches single-handedly. Hence such sensational performances in 2016 makes one believe that he has reached his peak. But, the right-hander is still looking to improve his batting. There is a sense of confidence prevailing in Kohli, who has shown great signs of maturity in the last couple of years.
"I don't know if if I have reached my peak yet. It just feels that I have just started in the last couple of months. Coaches including in IPL ask me regularly whether I have hit peak or not. All I can say is that I have been hitting the ball better than I have ever but I know this phase can't be taken for granted," Press Trust of India quoted Kohli as saying
"I would like to enjoy this phase rather than think about anything else. I have never been this calm in my head. I am aiming for improvement not just as a cricketer but also as a person."
When one performs like Kohli, with such consistency and class, comparisons are always going to be made with Sachin Tendulkar, who is regarded as one of the best players to have graced the sport. But, Kohli believes it is wrong to compare him with his idol, who was magnificent for India for more than two decades.
"It is embarrassing to be honest. It is not fair on him (Tendulkar). He can't be compared to anyone. You are talking about a batsman of a different calibre. I have strengthened my game whereas he was born to achieve all that he has," Kohli said.
"I have been playing well for two years while he served the nation with grace for 24 years. He is two levels above anyone else in this generation of batsmen. I am individually inspired by him though I would like to create my own path."
One has to agree with Kohli, who believes Tendulkar is two levels above any batsman. However, if India's Test captain continues his romance with the willow, scoring runs with ease against all oppositions and all surfaces, a day is not far off when he will fall in the same bracket as the Little Master.