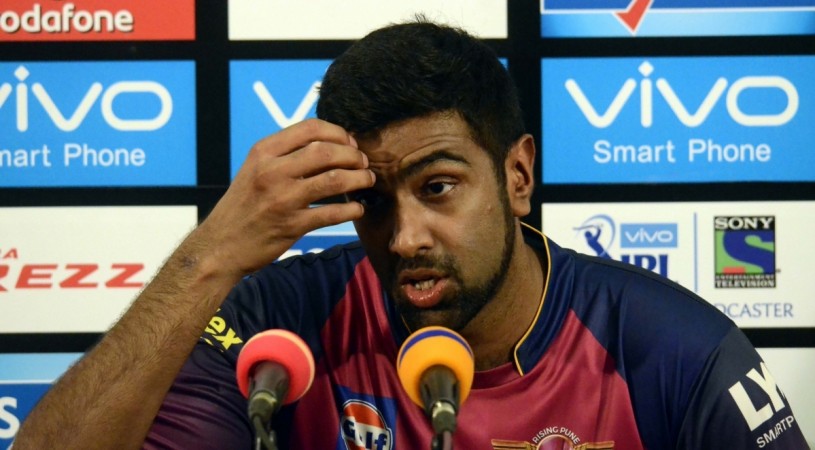 This is the first-time ever that India spinner Ravichandran Ashwin will be playing for an Indian Premier League other than Chennai Super Kings. However, that doesn't take away the fact that he will continue playing in IPL 2016 under MS Dhoni at Rising Pune Supergiants.
The Chennai-born off-spinner was roped in by the latest Pune-based IPL franchisee along with Dhoni and other coaching staff from the CSK setup earlier this year after a two-year suspension was announced on the Chennai franchisee.
Dhoni and his men start off their IPL 2016 campaign on the very first day itself as they go up against defending champions Mumbai Indians in a mouthwatering IPL Maharashtra derby. The name of the team might be different, but having almost the similar teammates and the coaching staff will definitely come as a positive sign for Ashwin.
"It's a fresh start, it's a new team for me and it's going to be a new challenge which I had always been looking forward to," the 29-year-old was quoted as saying by the Press Trust of India Friday. "It's very important to get into the new environment, see how much you can get better and add value to the team. It's very exciting and I am looking forward to it."
The lanky spinner did agree that it is tiring to be in action in the cricket pitch after playing a part in consecutive campaigns this year like the Asia Cup and the ICC World T20. However, he also added that the fast-paced nature of the Indian Premier League does add to the improvement of a cricketer.
"It's going to be difficult, no hiding it," Ashwin said about the packed cricket schedule this year. "It's going to be taxing – mentally and physically.
"The thing with IPL is it's very fast paced. If you get in and if you try and beat your own odds and try to look for improvements during this time, it's going to help you as a cricketer and hold you in good stead throughout the year," he added.
Rising Pune Supergiants take on Mumbai Indians at the Wankhede Saturday.