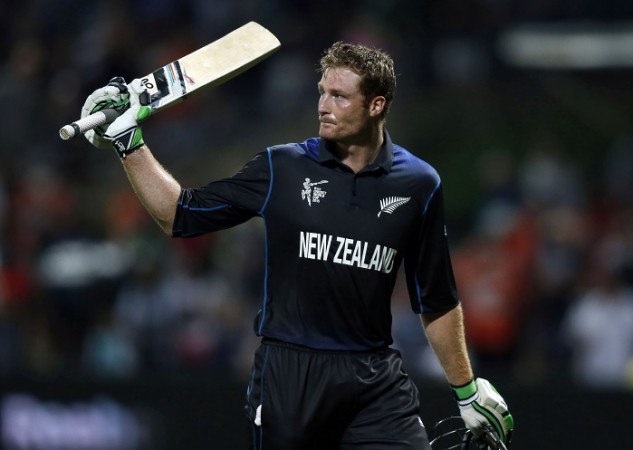 The IPL 2016 Player Auction was filled with a lot of surprises. All eight franchises focussed mainly on domestic players, rather than going for the big-money foreign picks. The teams decided to snub many of the international stars, who could have made a difference in the cash-rich T20 league.
New Zealand opening batsman Martin Gutpill and Australia batting sensation Usman Khawaja went unsold in the IPL 2016 player auction, and that raised a lot of eyebrows.
A lot was spoken about these two talented opening batsmen ahead of the IPL 2016 player auction. Almost everybody predicted that they would go for high prices.
According to a member of the coaching staff of an IPL franchise, Guptill went unsold owing to his lack of adaptability in sub-continental conditions. Guptill has not played on subcontinental pitches in recent times, scoring the bulk of his runs at home.
The Black Caps opener has an average of 38.37 from the 10 ODIs he has played in the Indian sub-continent. Guptill has only played one T20 game, and he could only make 5 runs in that match.
"How much of Guptill's performances are inside New Zealand and how much outside? There were doubts about his adaptability in Indian conditions. Even [Rising Pune Supergiants coach] Stephen Fleming [a fellow New Zealander] didn't go for him," a coaching staff of a franchise told ESPNcricinfo.
According to the CEO of Rising Pune Supergiants (RPS), Raghu Iyer, the teams had their strategies regarding the opening combinations already planned. However he stated that Khawaja was rather unlucky to go unsold, despite his recent run of form with the bat.
Khawaja amassed 345 runs in just four matches in the Big Bash League at an average of 175. Khawaja also played for Australia A in a triangular series in India, in which he scored two half-centuries and a hundred.
"I think teams had very clear strategies at the top of the [batting] order. Almost every team had a settled opening pair. We too, had Faf du Plessis, and then bought Kevin Pietersen and Steven Smith. You don't want a class player like Guptill or Khawaja to sit out the entire season," Iyer said.
"However good these players were we couldn't accommodate them in our plans. [However] Khawaja was really unlucky not to have been picked by any team."
Other stars like Geroge Bailey, Michael Hussey, Mahela Jayawardene and more were snubbed during the IPL 2016 Player Auction. Their high base prices may be one of the reasons why they went unsold, with the franchises seeing more value for money in the young Indian players.
"The Indian boys, on the other hand, have gone for a lot of money. It's sometimes difficult to predict the auction dynamics, but it augurs well for the Indian boys," Iyer added.