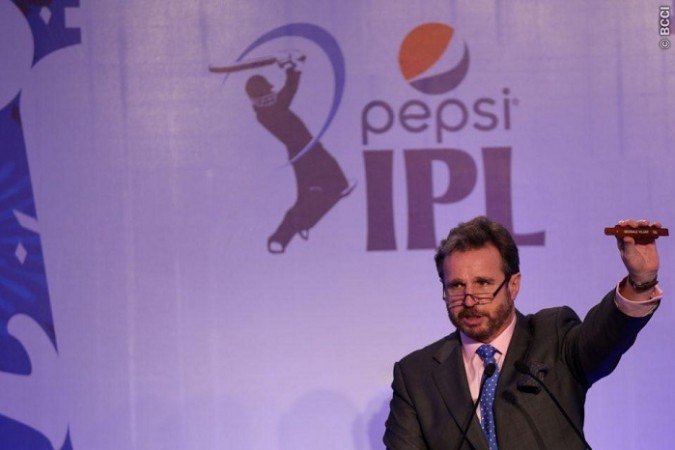 Here we are back then, with Richard Madley, talking in his not-so-maddeningly British accent, all set to bang that gavel again and sell players left, right and centre for astronomical sums that most of us mere mortals can only dream of earning in our entire career combined, let alone for a couple of months for just smashing a ball around.
With two new teams – Rising Pune Supergiants and Gujarat Lions -- coming up and most of the players from the two franchises who were suspended for two years – CSK and Rajasthan Royals – going into the action pool, there are quite a few players up for grabs in this IPL 2016 Player Auction.
Add the likes of Yuvraj Singh, Kevin Pietersen, Dale Steyn and Jos Buttler to the pool, and you have a scenario where each team is bound to find some treasure provided they are ready to take a swim (read raise those paddles).
The Player Auction is always something that most fans look forward to, purely for the drama. There are plenty of questions to be answered going into this auction, with one of the major ones being "Will Yuvraj Singh go for big bucks again?"
Yuvraj was bought by the Delhi Daredevils for Rs 16 crore in the last auction, but DD decided to release the left-hander after an underwhelming season. Having just fought his way back into the India team, expect Yuvraj to be one of the main men, in terms of money spent on a player, yet again.
The likes of Pietersen, Steyn, Buttler, Aaron Finch, Martin Guptill, Shane Watson, Ishant Sharma (I could go on and on and on) will also hope to be right up there in the man-I-am-going-to-be-earning-a-lot stakes, with the auction, definitely, also set to throw up a few surprises.
In every auction there are a couple of players, if not more, who end up being bought for man-that-is-a-lot money. The IPL 2016 Player Auction, which will be held in Bengaluru, should be no different. There are also, always, a few major snubs, and it will be interesting to see which of the big names go unsold in this auction.
Because, at the end of the day, with 351 players up for auction, the majority of them will go unsold. With a fair few of the teams already locked and loaded in terms of their main players, this auction will be about getting the right ones to come in to strengthen their team
Only the Delhi Daredevils, who released most of their players and have the biggest purse for the auction, Gujarat Lions and Rising Pune Supergiants are expected to raise that paddle pretty much every time a player crops up; well, at least for the first couple of hours that is.
IPL 2016 Player Auction schedule: Date Saturday, 6 February.
Time: 9 am IST (3.30 am GMT, 5.30 am SAST, 2.30 pm AEDT, 10.30 pm ET previous day)
Venue: Bengaluru.
TV listings: India: Sony Six and Sony Max. USA: ESPN. UK: Sky Sports.